SchoolArts Room
Art Gallery, Art Resource
Are there any art galleries near where you live or teach? They could be a significant resource for you and your students to learn about contemporary artists.
---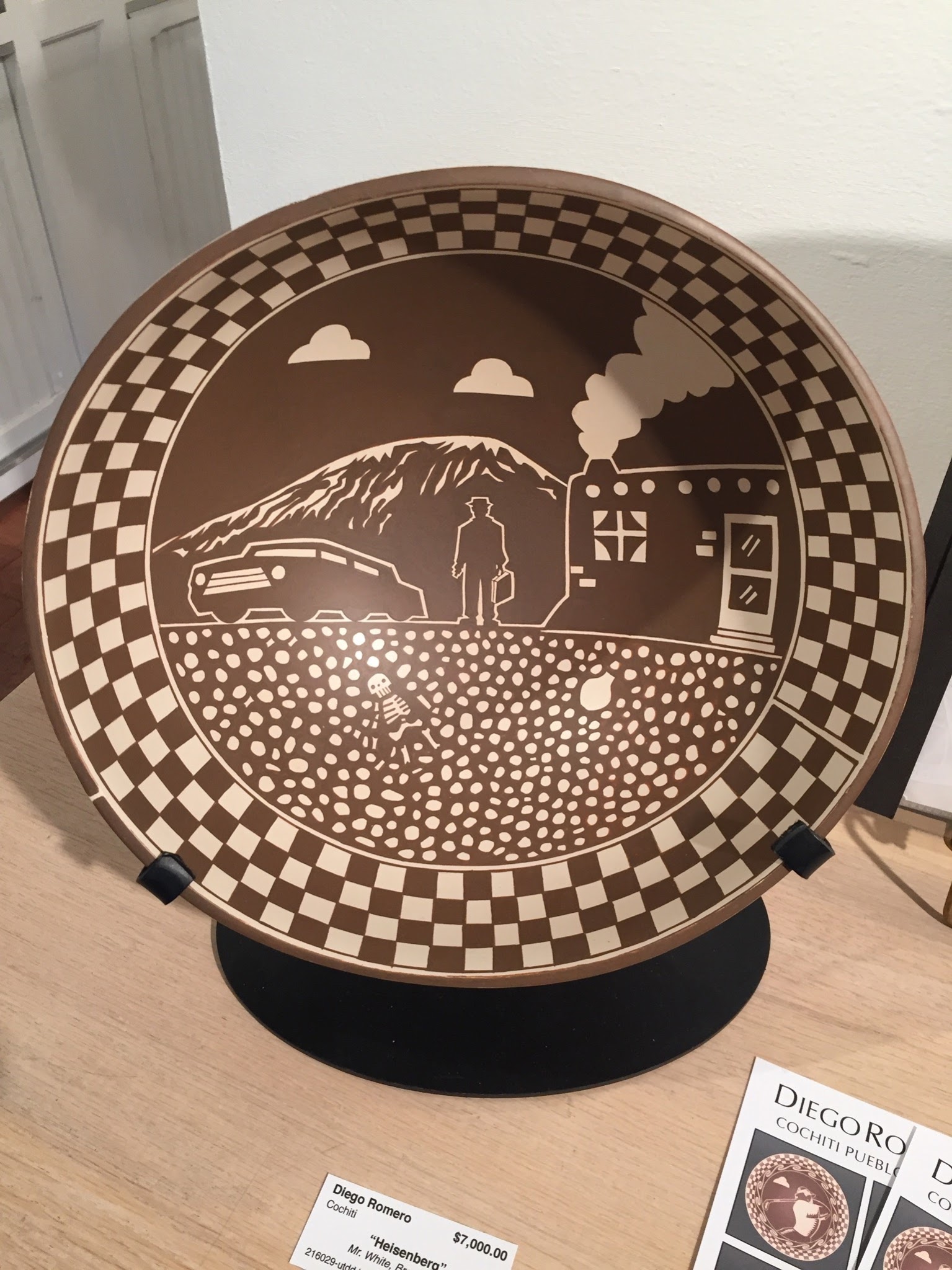 Diego Romero
Attending gallery openings could lead to meeting the featured artists and possibly inviting them to visit your school and work with your students.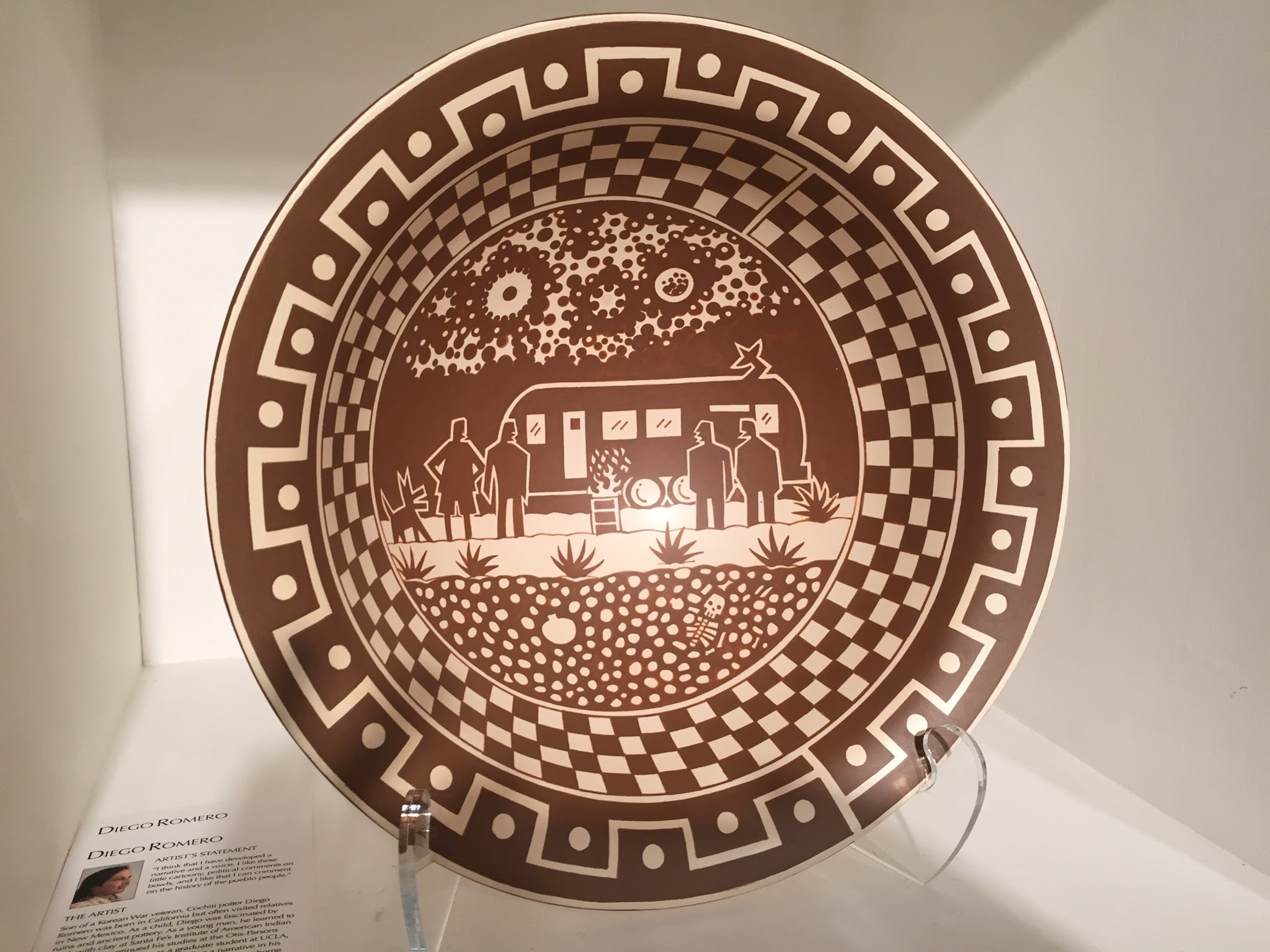 Diego Romero
One of my favorite galleries in Santa Fe, New Mexico, is the Robert Nichols Gallery. The Robert Nichols Gallery specializes in Native American Indian pottery. For 20 years the owner was a research archeologist, museum curator and planner for the National Park Service. With his first paycheck after graduate school, Robert began buying late historic and contemporary Native American art. Over time, his purchasing increasingly concentrated on ceramic material. His collection became the focus of the gallery when it opened in 1980 on Santa Fe's Canyon Road. By the 1990's the gallery represented 70 to 80 living Native artists. Today the gallery represents Native American potters who are exploring new shapes, designs, and techniques along with classic and historic pottery. Photography by Chemehuevi artist Cara Romero is also featured in the gallery. We'll be visiting the gallery this summer with our Tres Culturas group.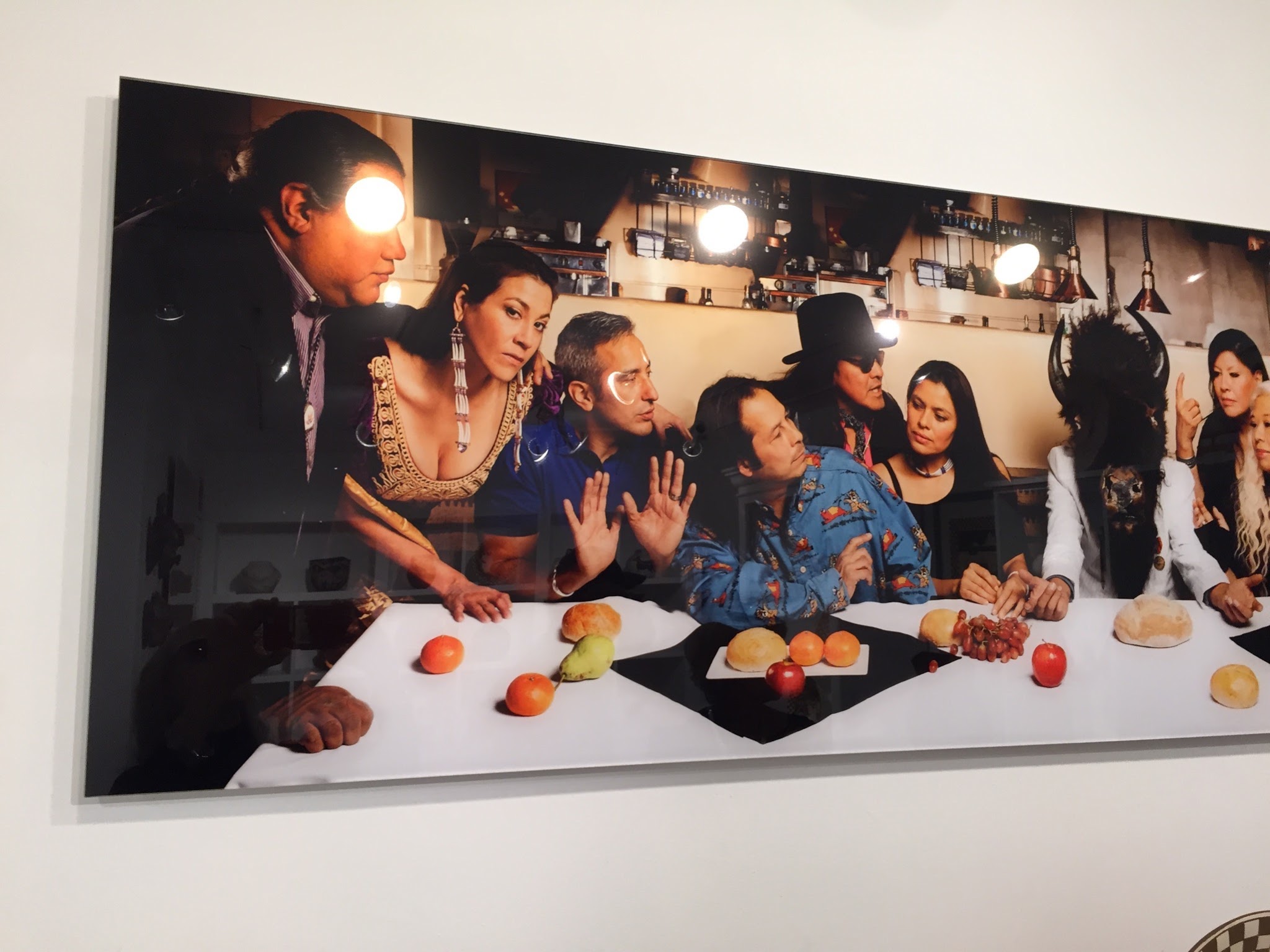 Cara Romero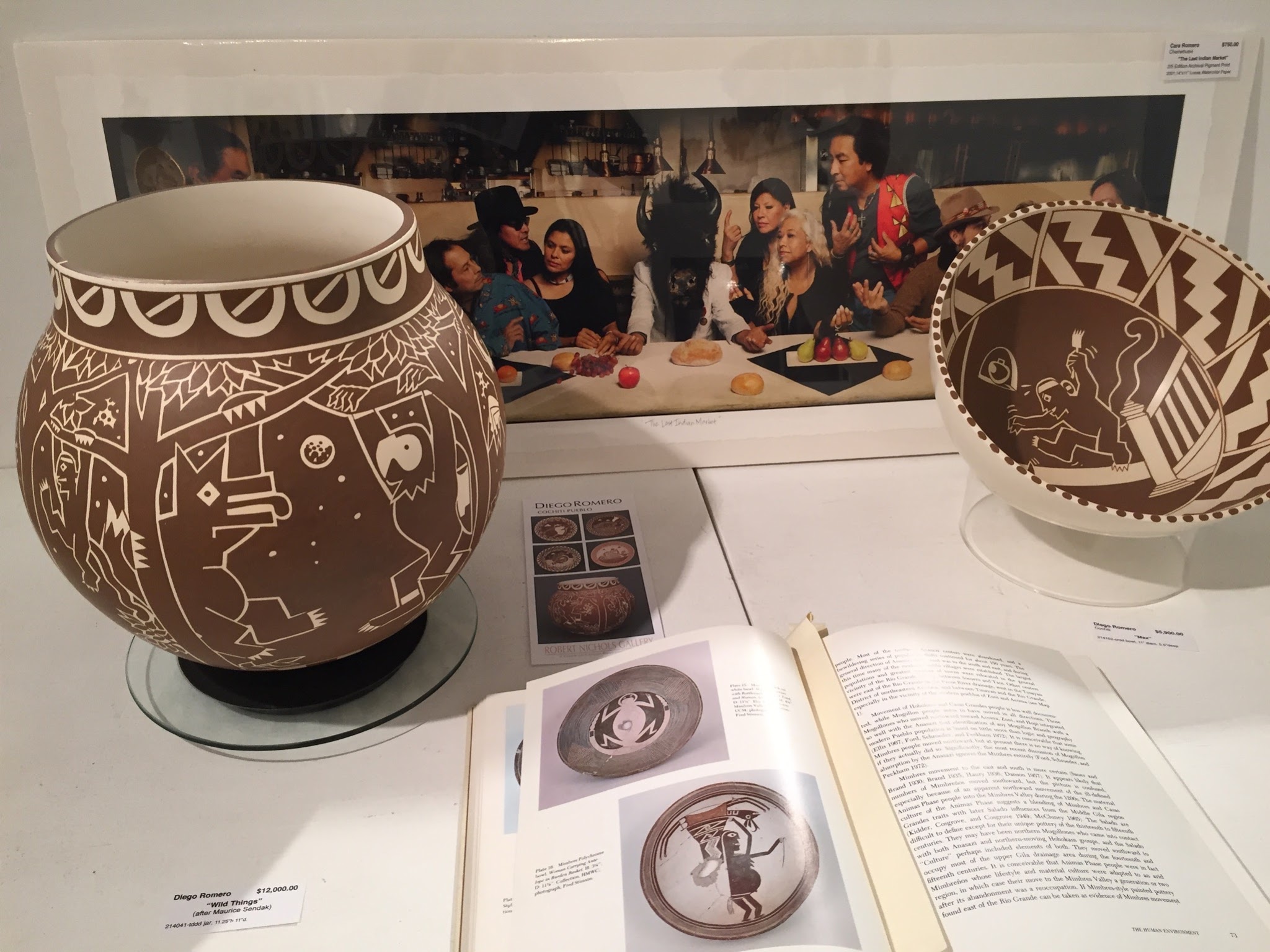 Photo by Cara Romero behind husband Diego Romero's pots.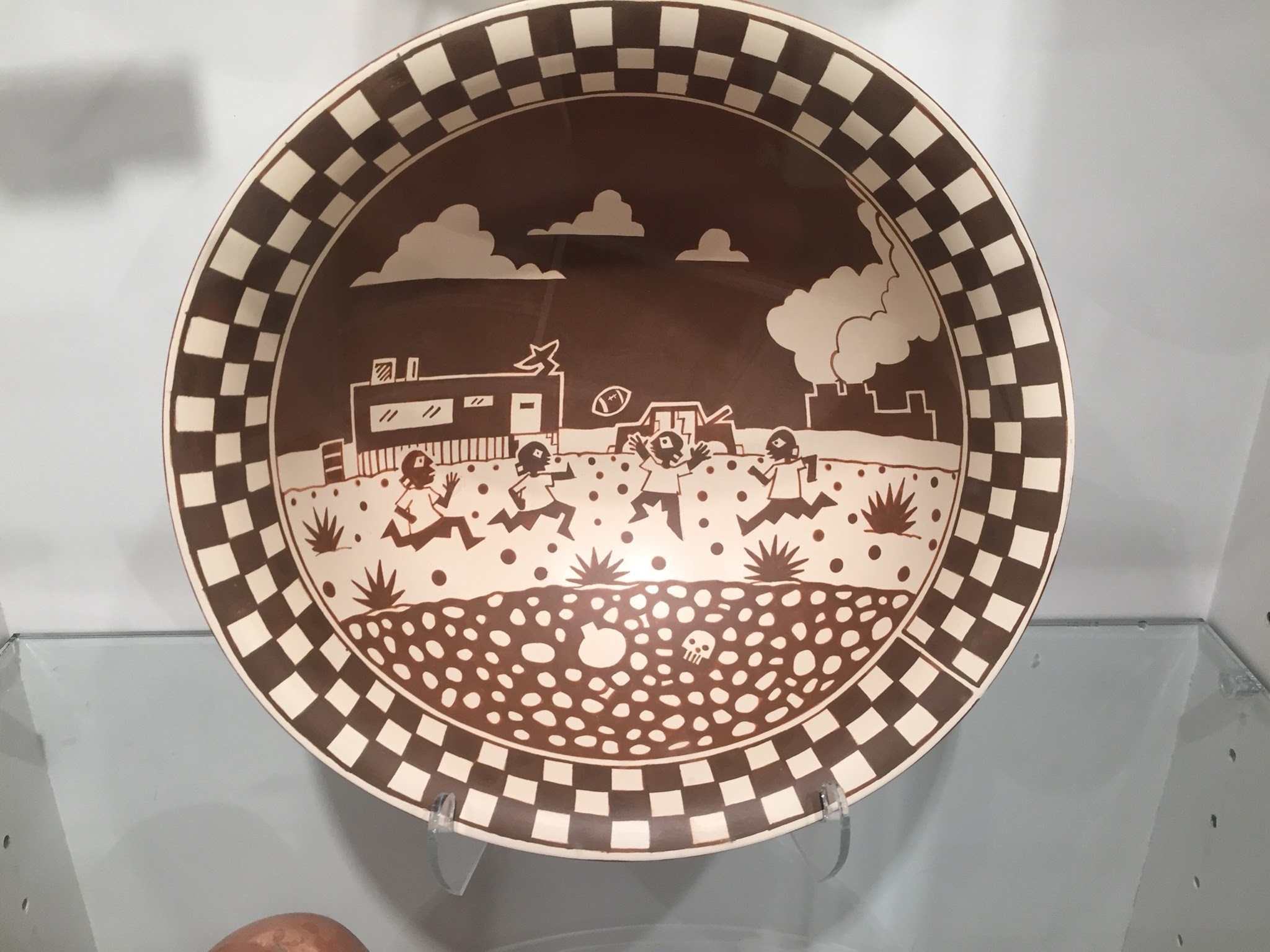 Diego Romero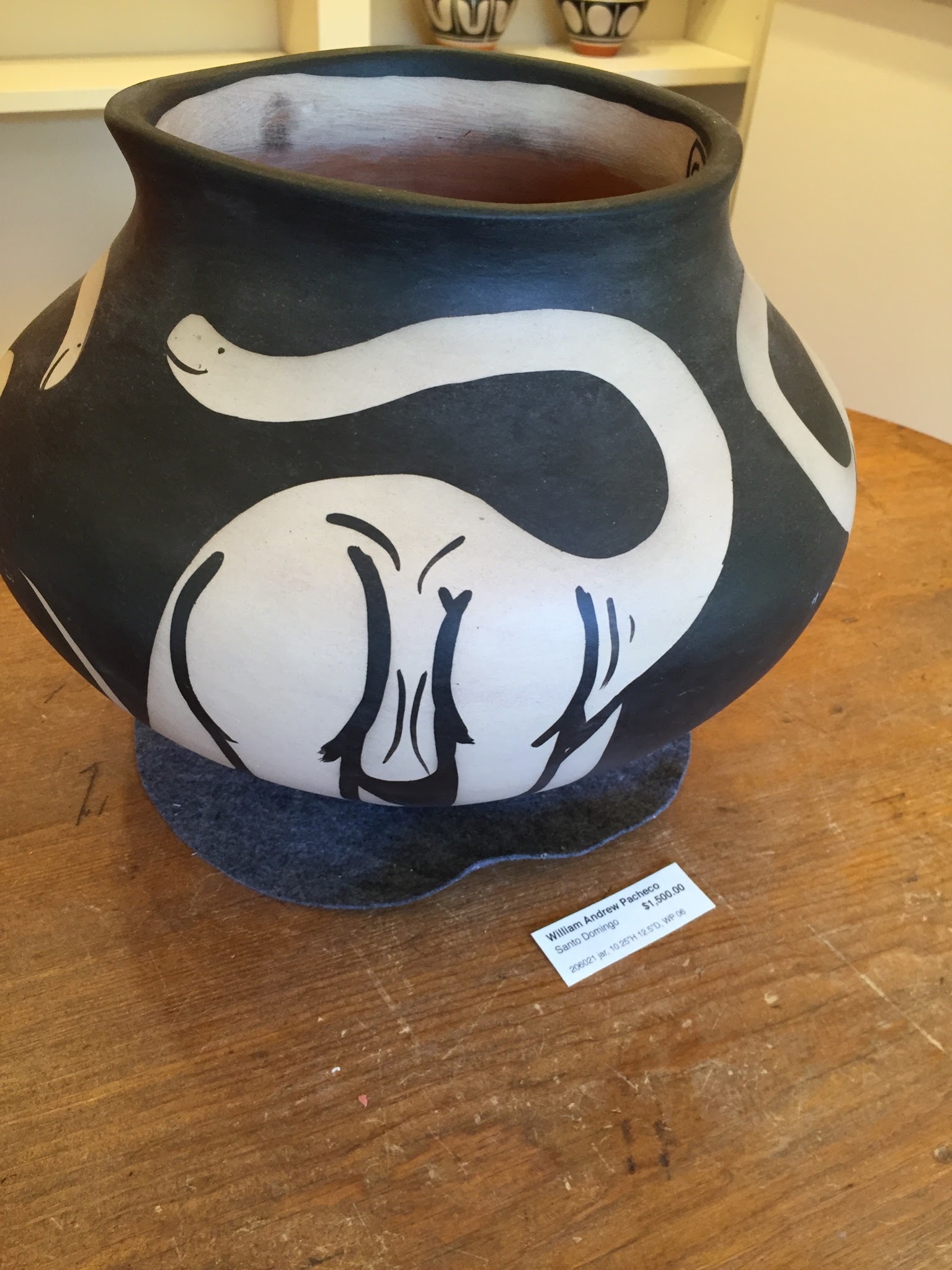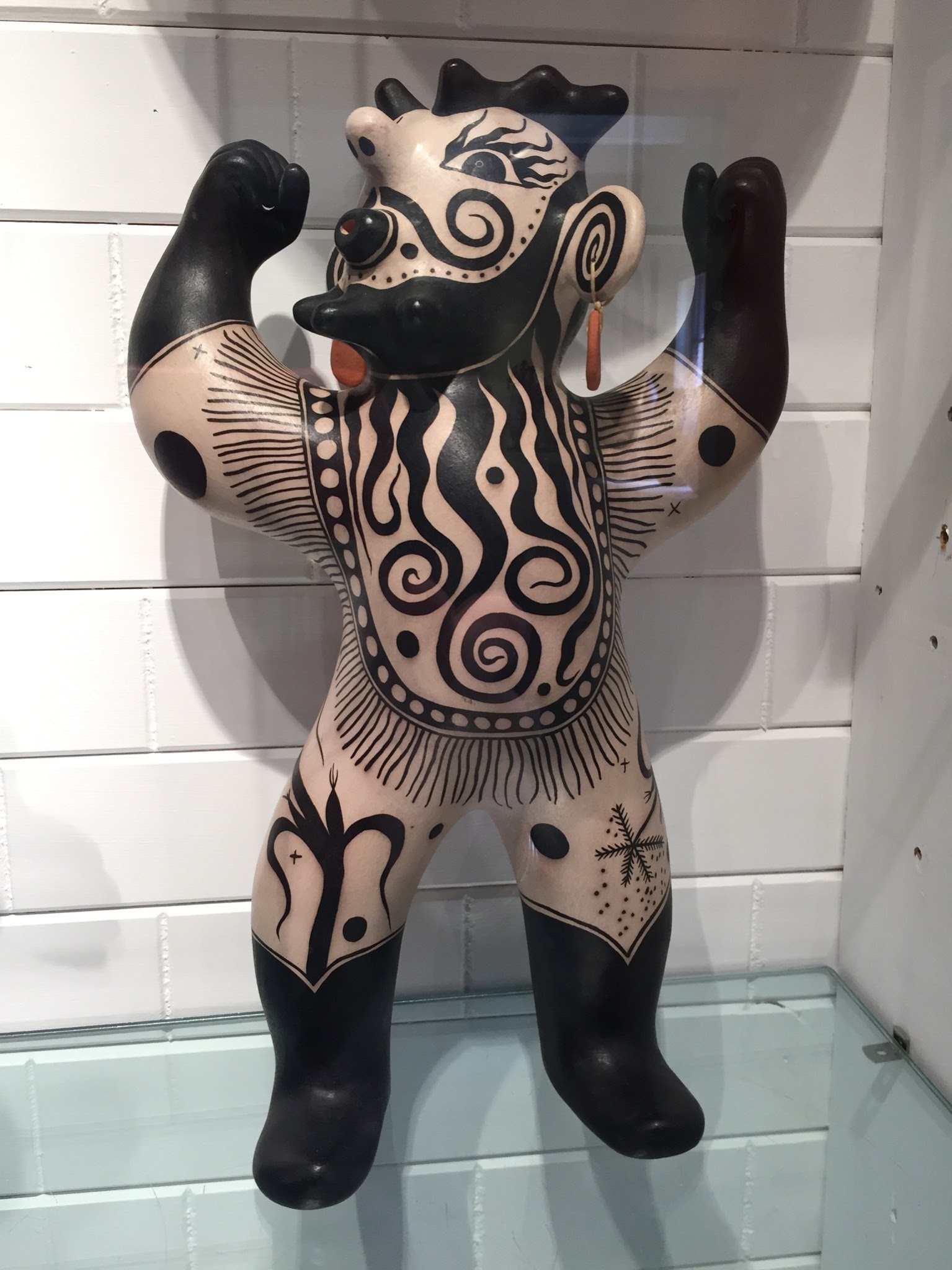 Virgil Ortiz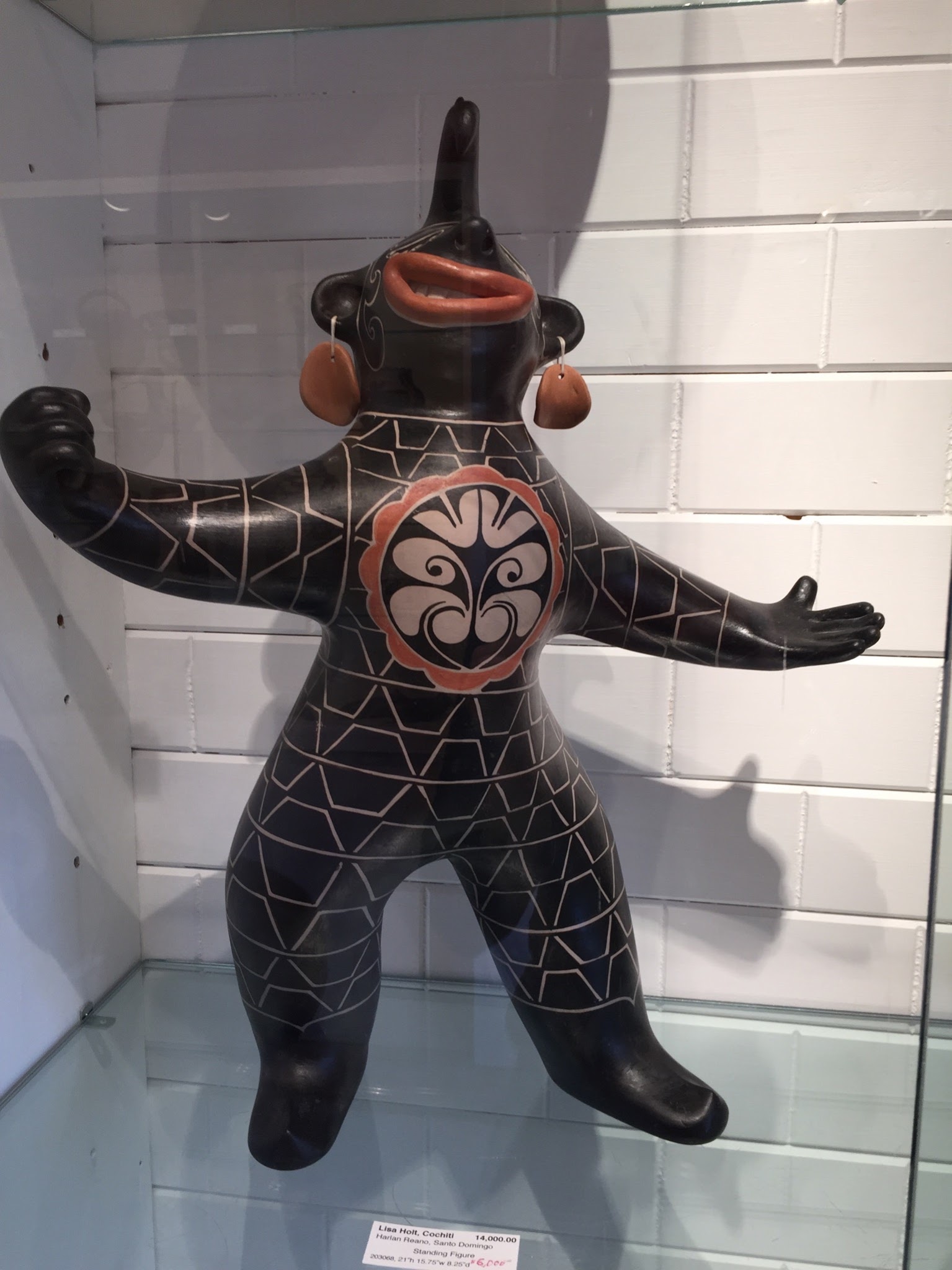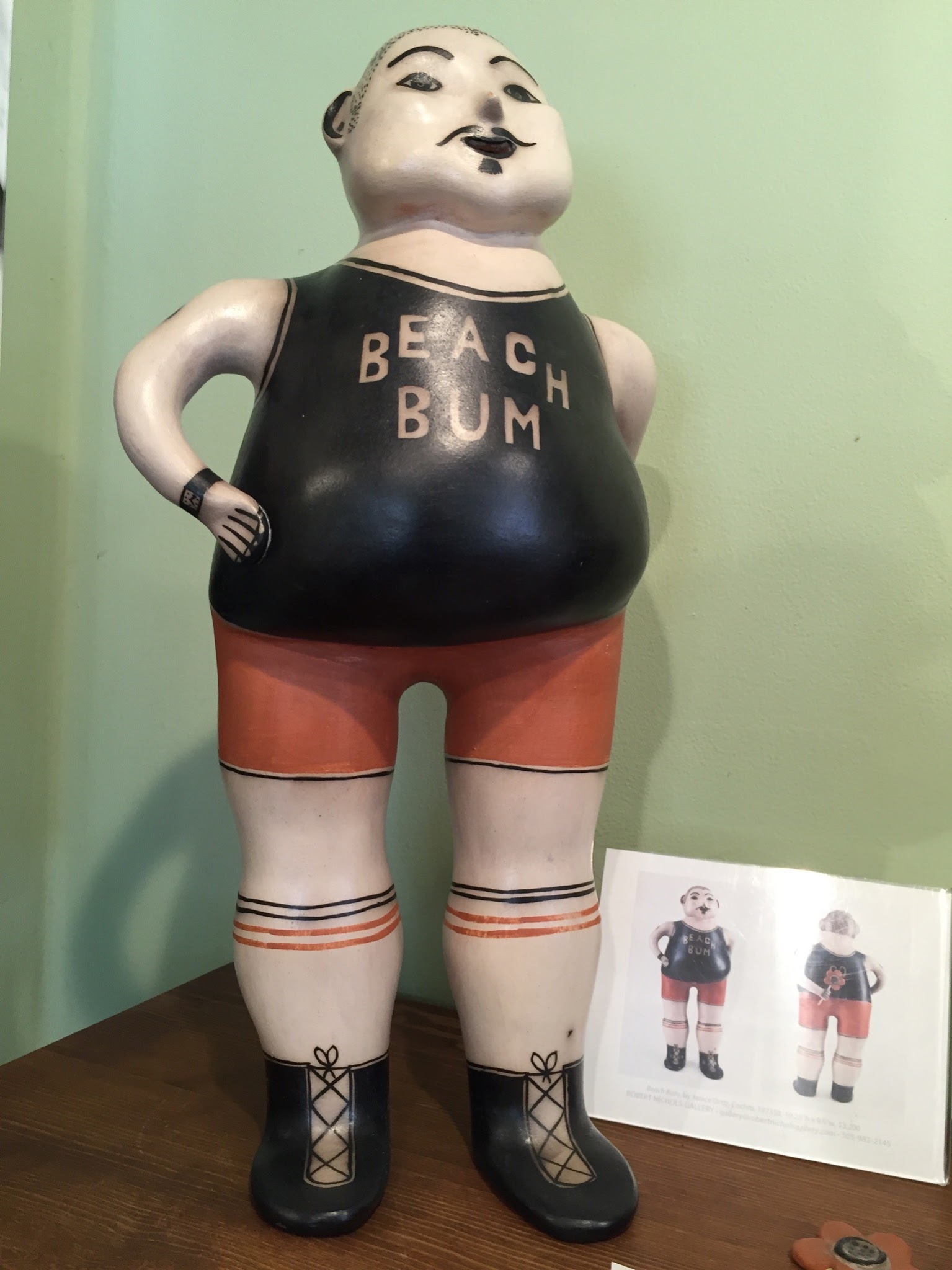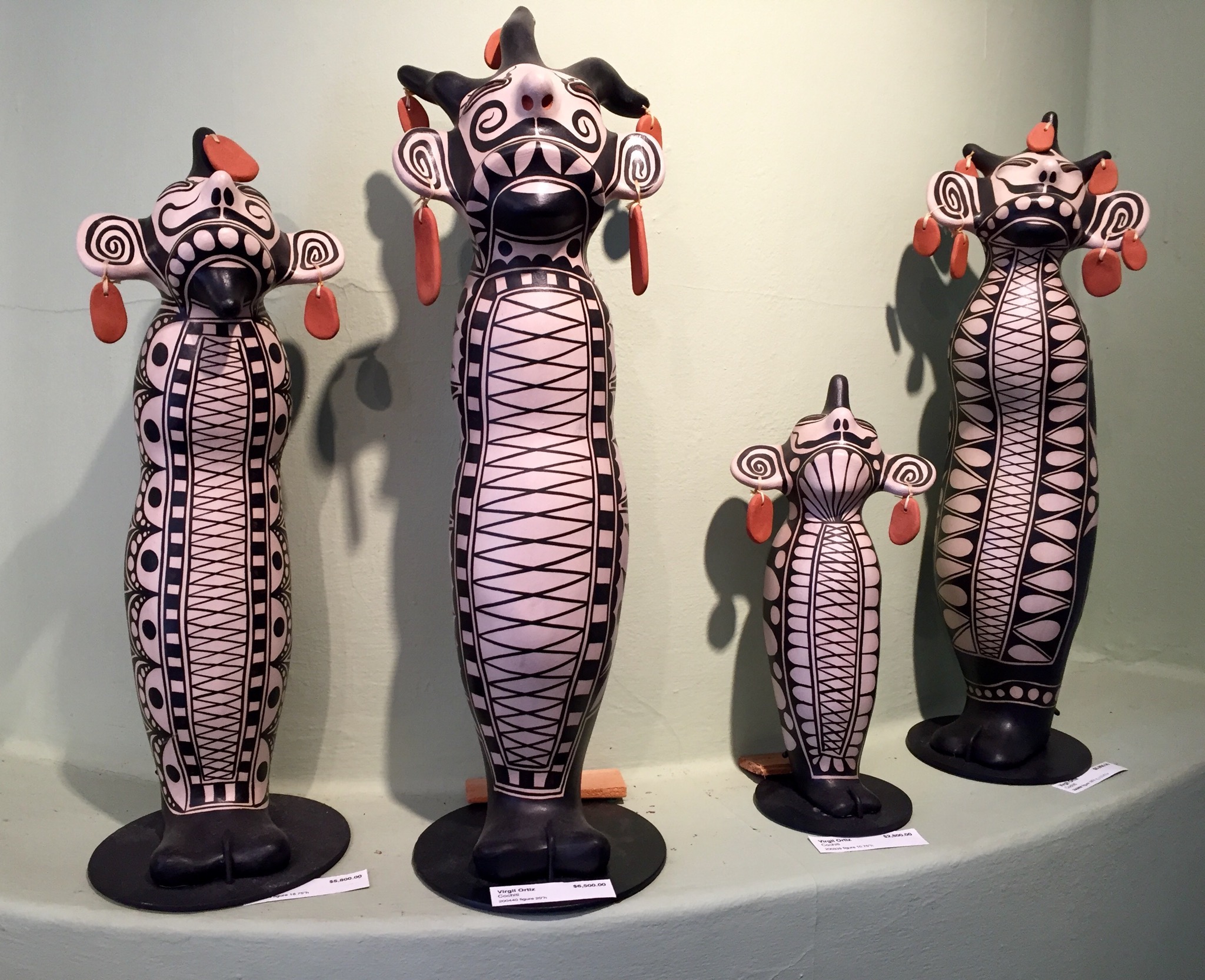 Virgil Ortiz