SchoolArts Room
Art Advocacy in Action
Advocacy comes in many forms but taking action to promote your art program is incredibly important for its success. It is also up to you. Getting published, whether in a blog, newsletter, journal, or magazine is one approach.
---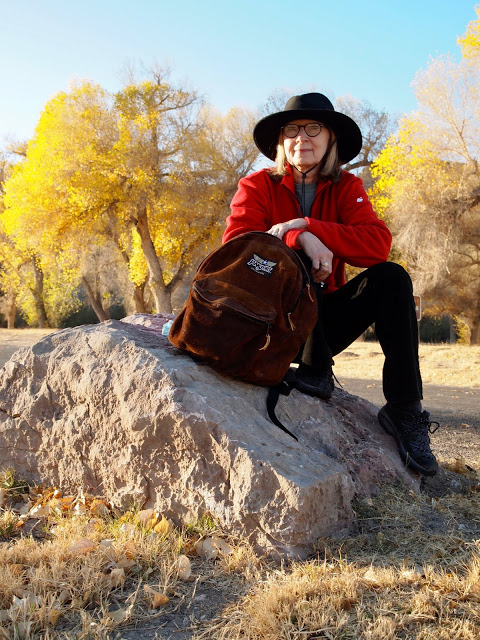 Nancy with Karmin Wilson in Oaxaca, Mexico for the Days of the Dead. Karmin learned about SchoolArts' travel offerings from the magazine and used what she learned from her experiences to promote her art program.
Recently we have received some rewarding comments from two art teachers who speak from experience about the benefits of publication in SchoolArts Magazine: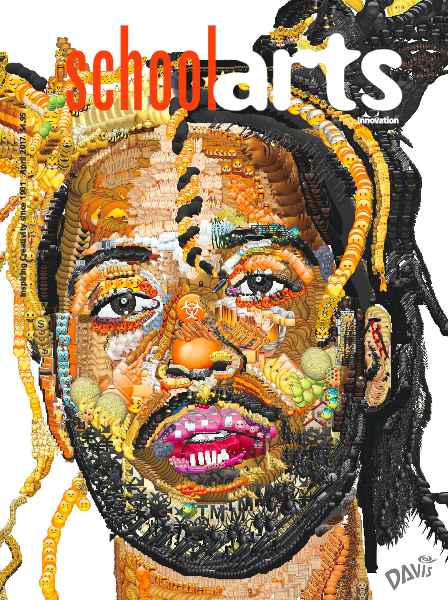 Robin Fasciano Gianis,
Bridgehampton Elementary School, Bridgehampton, New York
"Art teachers out there - my art student of 6 years, Yung Jake, is on the cover of this issue [April 2017]. You DO make a difference. We help make real artists shine, and they rise in the world
.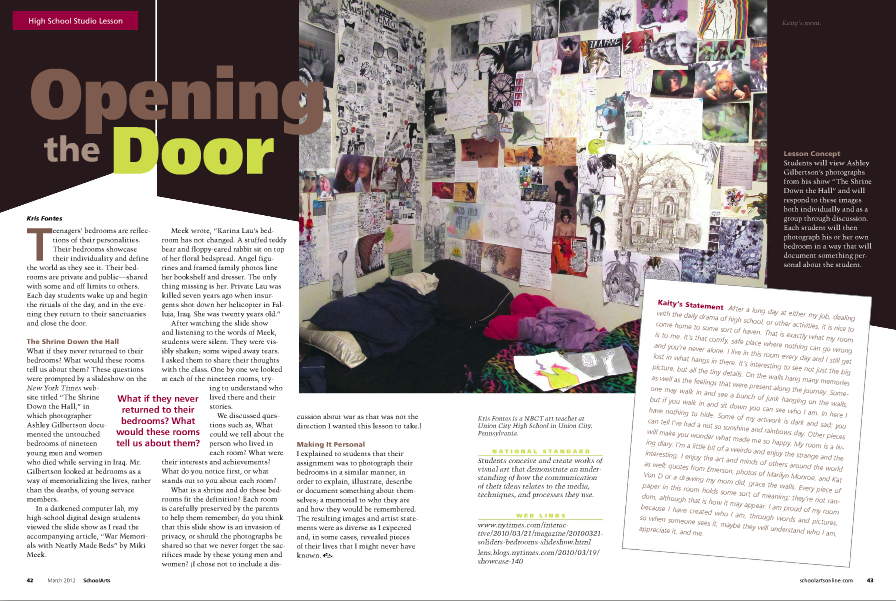 Kris Fontes,
retired from
Union City Middle
/
High School
,
Union City
, Pennsylvania
"One of the best things I ever did for my career was to get published seven times by SchoolArts [Magazine]. I always gave a copy to my principal and
superintendent and I presented a workshop on writing for SchoolArts at Pennsylvania Art Education Association conferences."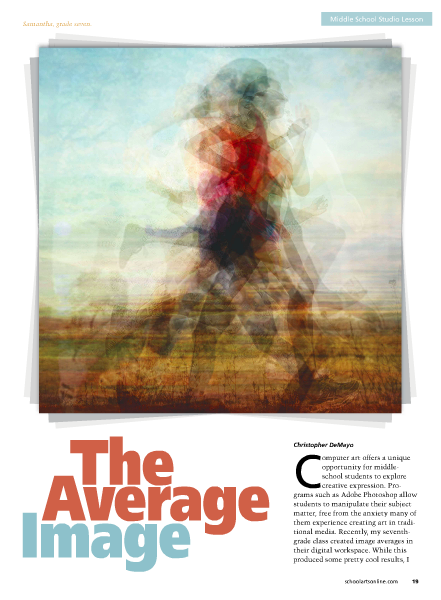 Kris also required her student teachers to submit a lesson as part of her program. Her student Chris DeMayo wrote the article, "The Average Image" (April 2014) and even scored the cover. He went on to be the NAEA Outstanding New Professional at the New Orleans convention.
Getting published in SchoolArts is only one of the many approaches you can take to promote your art program. This issue, co-edited with SchoolArts contributing editor Frank Juarez, presents a wide variety of ideas to inspire your advocacy efforts. These include creating an outdoor classroom, presenting an art show in a local bakery, displaying art on a public bus, a student-led school art exhibition, exhibiting student-made quilts through a collaboration with a local historical society, working with an artist and university on a large scaled installation, creating a mural for a community art district, and more. Sharing your art program in such public ways can only be a benefit for your students and school.