SchoolArts Room
Write for SchoolArts Magazine
Art teachers, summertime is a great time to write articles for SchoolArts Magazine about your most successful studio lessons and ideas.
---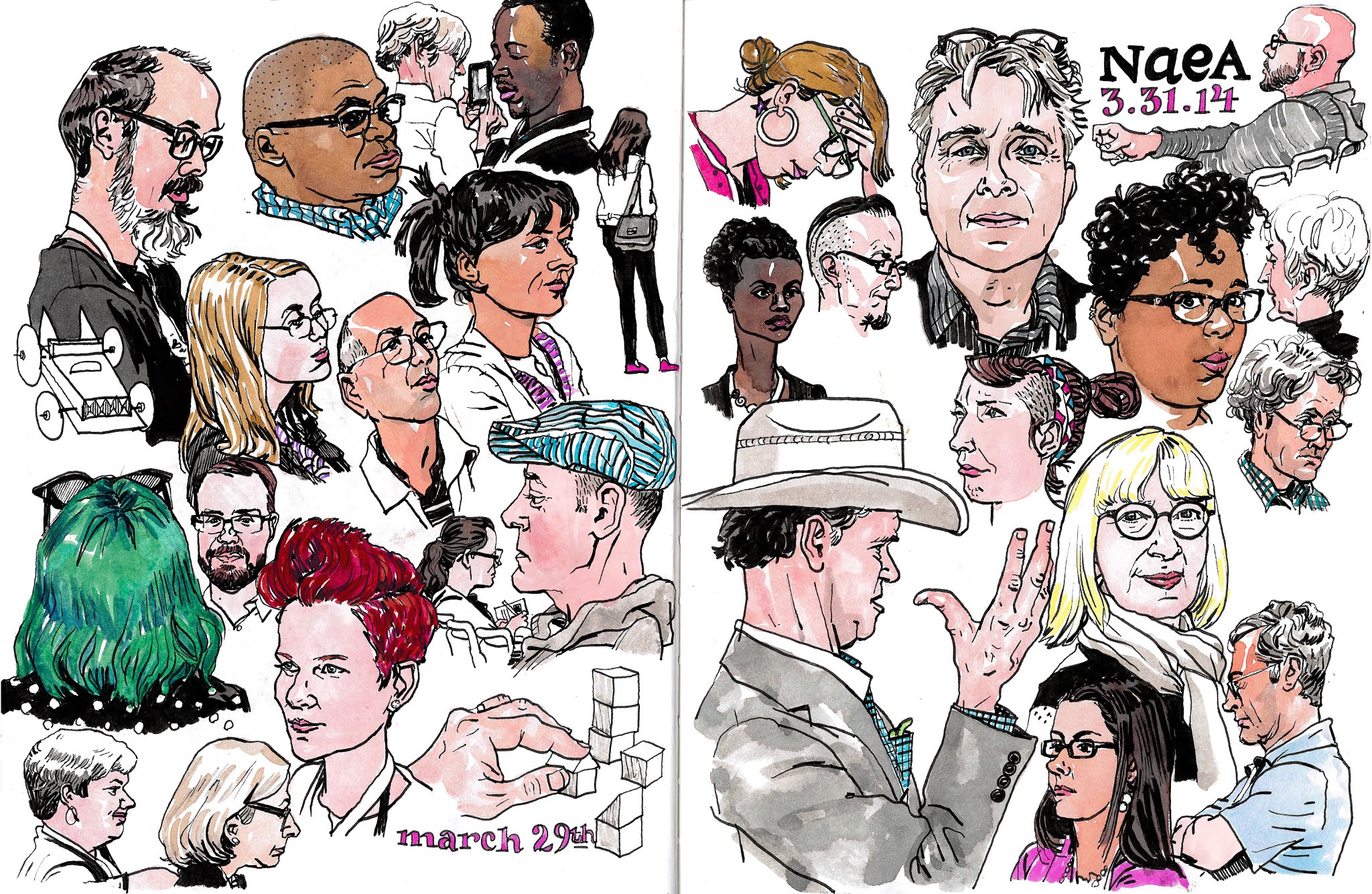 Most of the SchoolArts staff is in this drawing by Rama Hughes.
Here are our broad themes for the next school year:
September: Beginnings
October: Persistence
November: Nature
December: Collaboration
January: Connections
February: Empathy
March: Interpretation
April: Sustainability
May: Media Arts
Summer: Empowerment
You can find our writer's guidelines in the menu at www.schoolartsmagazine.com. We do work 4 months ahead but our themes are deliberately broad. Questions? You can email me at nwalkup@davisart.com.