SchoolArts Room
Transformation and Transfiguration
This past summer, I experienced firsthand the power of art in transformation and transfiguration in both the personal realm and pubic settings. During our recent SchoolArts group tour of Barcelona and Northern Spain, we visited architect Frank Gehry's Guggenheim Museum in Bilbao.
---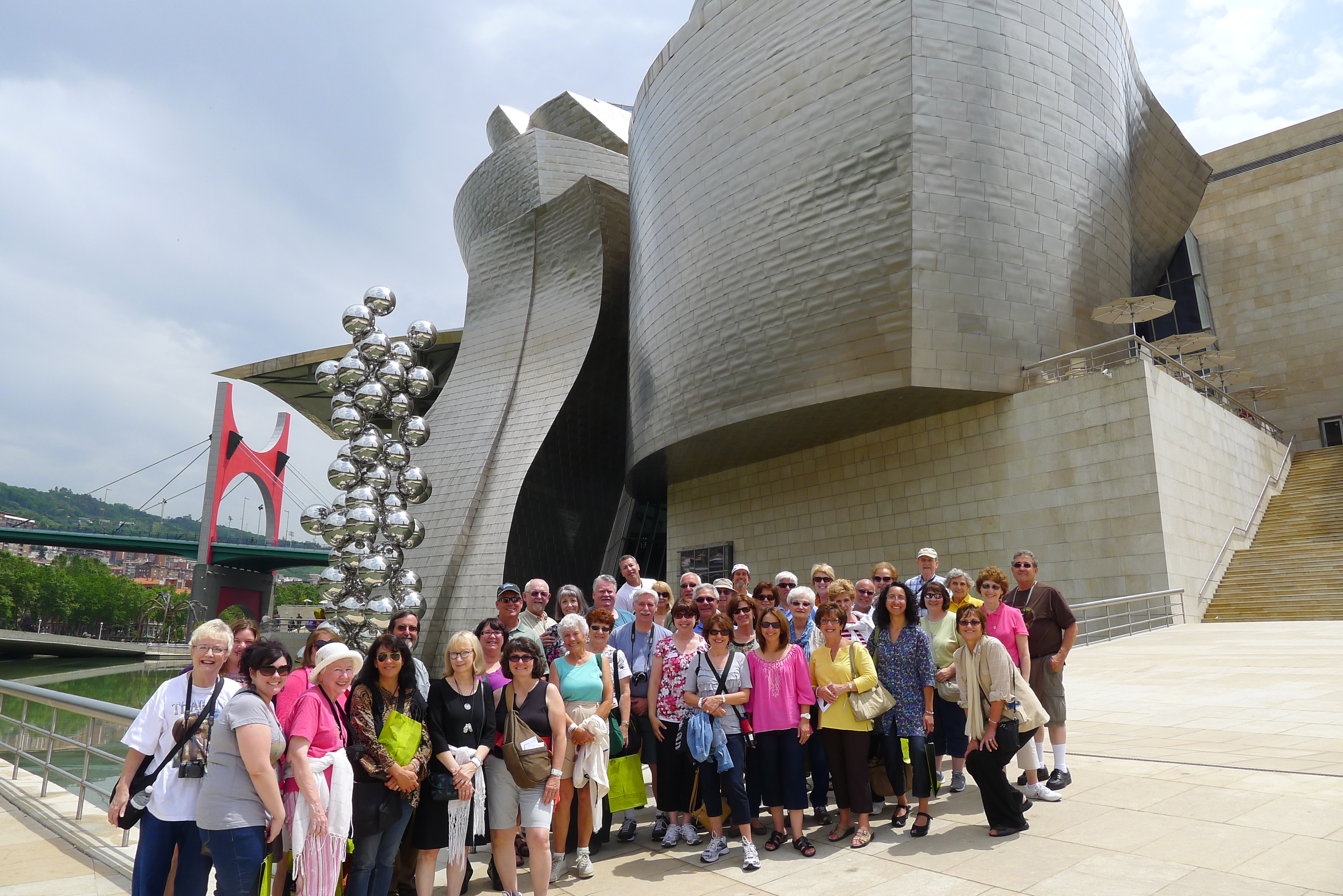 In her introduction, our charming and knowledgeable guide Rafi Martinez explained how the creation of the museum has transfigured Bilbao into a cultural focal point and aesthetic environment that draws international attention.

Unsightly brick factories and warehouses formerly occupied the site along the Nervion River in Bilbao. Replacing the derelict buidings is a museum that looks like rolled, wide ribbons of shiny steel. The museum, its permanent collection, and noted special exhibitions have revitalized and transformed the local economy by attracting an international audience of tourists, artists, and collectors.

The effect of the Guggenheim in Bilbao reminded me of a similar situation in China that also demonstrates the transfigurative nature of art. A number of years ago, I was fortunate to visit China to teach in an elementary school and to speak to Chinese art teachers.

In Guangzhou, we visited the striking new children's palace. In China, children's palaces are places where students can go for extracurricular activities such as art, music, foreign languages, drama, computing skills, and sports. The Guangzhou Children's Palace is an unbelieveably grand contemporary structure complete with art studios, computer labs, and a huge auditorium.

The Guangzhou Children's Palace, like the Guggenheim Bilbao, was the catalyst for a riverfront of new, architecturally striking, downtown construction, including a plaza, library, opera house, museum, and China's tallest structure, the Canton Tower.

I believe every one of SchoolArts' readers has his or her own story to tell about the transformative power of the arts. Please share your studies with us.