SchoolArts Room
One Million Bones
Several years ago, SchoolArts featured an article on the Cradle Project, a humanitarian, art-based effort to raise awareness and funds for children with HIV/AIDS in sub-Saharan Africa, founded by Naomi Natale.
---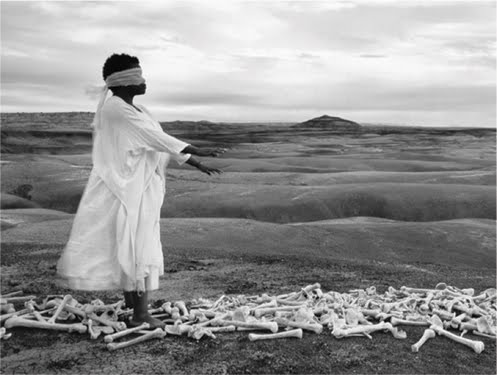 Naomi now has a new project, One Million Bones, an international fundraising art installation and education project designed to recognize the millions of victims of genocide. The mission of One Million Bones is to increase global awareness of the ongoing devastation of genocide, raise $5 million to protect and aid displaced victims, and educate students about tolerance through art and activism.
One Million Bones asks that one million people—children, artists, youth, senior citizens, parents, and college students—each create a bone representing a victim of genocide and sponsor it for five dollars. Sponsorship funds will go to service organizations for aid for survivors.
In spring of 2013, they plan for one million bones to be installed in Washington, D.C. They hope that you will consider bringing this project into your classes, perhaps even every semester until the 2013 installation. You can learn more about participation on the website, One Million Bones.