SchoolArts Room
Humor in the Artroom
In preparing for the Summer issue of SchoolArts Magazine on Humor, I have given a lot of thought to how humor worked for me in my art room, both as a classroom management technique and as a theme or approach for engaging lessons. Having just returned from interacting with thousands of art teachers at the NAEA conference in New York City, I was inspired to ask for anecdotes about humor from my Facebook art teacher friends. Here are some of their responses:
---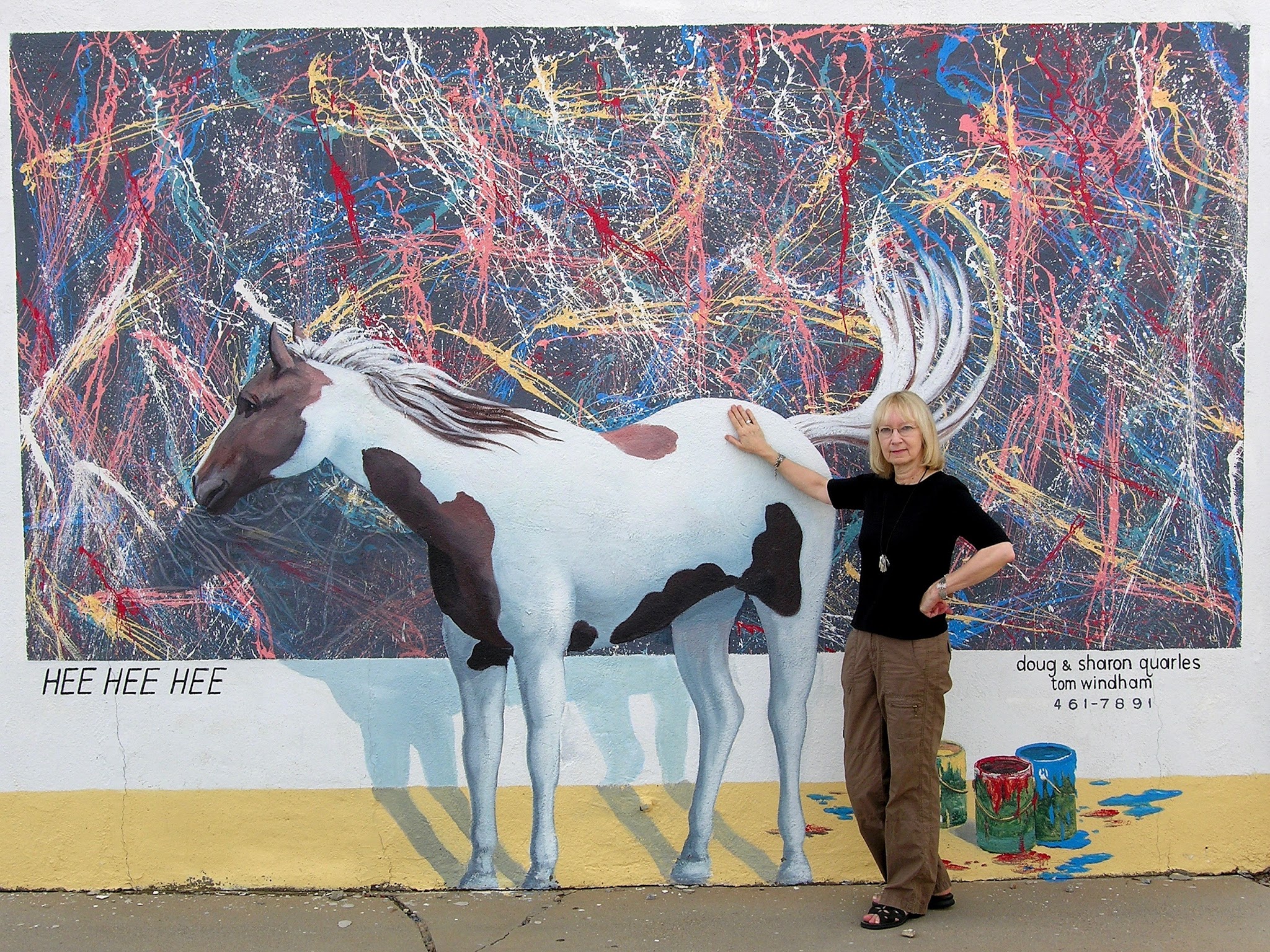 In Tucumcari, New Mexico
Humor is huge in my k-4 classroom. I don't think my students nor I could function without it! I have been known to read books or give directions in funny voices & accents. I keep a pirate chest behind my desk with eye patch, flag, & treasure & will bust it out if students have come in down from their regular Ed classroom. I do the same with a multitude of masks & hats that lurk in my room. My classroom has a multitude of action figures & toys in it to make kids feel comfortable when they move in (we have a lot of foster kiddos that come in & out of our school) but the biggest & most consistent humor is my hall pass, Gnorbert Alexander Gnome (Gnorbert A. Gnome @gnomegnorbert on twitter). I actually have several painted differently with plaster add ons, but students believe there is only one & he changes his clothing. He is a lesson in creativity & with that comes a lot of humor. Gnorbs goes on adventures (some of you saw me with him in NYC) & often he gets himself in funny situations. I share his photos with students as well as his tweets.
I studied improv and have done stand up comedy so I've have my students try basic improv exercises to loosen up and understand the premise (it's also great for social emotional learning) then draw out an illustration of an absurd premise from a joke visually. We also play with humor in our sketchbook drawings and in cartooning/illustration exercises incorporating vegetables and animals as humans, intentionally distorting portraits, drawing figures out of proportion, etc.
I dress students up like famous artists with each unit and incorporate silly art history stories into my lessons that several of my students go home and retell their parents. I also use and create memes (the chosen way my students communicate) in my PowerPoints and as in signage all over my art room. I was a child actor, and I use my stand up/improve skills more than I ever thought I would as a teacher. I teach 800+ kids on a $100 a year budget so I have find humor somewhere.
I have several: breaking water balloons (sometimes on each other) while learning about fast shutter speed (student favorite!), learning about layer masks in Photoshop by Photoshopping their face into a celebrity's body, dressing up in costume for group photos. In general we laugh a lot and enjoy collaborating!
Somehow, we are always laughing. It keeps things fun! The other day I had some art 2 students doing a Bob Ross demo and we learned that literally any song somehow goes with a bob Ross video. They were rolling and so was I!
I bust out with a Laffy Taffy or knock-knock joke in the middle of a demo if I feel like I'm losing students' attention. The jokes that create the biggest groans are the best.
I let my kids googly eye all my posters and utensils (like stapler and pencil sharpener LOL).
I sing all the time. I have a microphone pencil case gifted to me by a student because I used to sing into scissors. I also make the glue talk. There are more. I act ridiculous any time they aren't paying attention. It ALWAYS works.
I worked with children who are Deaf and hard of hearing. My first session on the potter's wheel I tried to explain things along the way. However, sloppy clay hands and signing do not go hand in hand and I ended up spraying everyone in the front row causing chaos among my middle schoolers. After that, I created a visual chart showing step by step with written language, images of American sign language and pictures of each step so that I could just point to things while throwing on the wheel. This not only helped keep everyone calm and clean but also set my students up to work more independently moving forward. I used that laminated tool for the 15 years that I taught there. You learn a lot in those first few rookie years;-)
I didn't expect the prevalence of acting and improvisation in these comments, yet I survived my early years of teaching by "acting" like a teacher. I do believe a humorous viewpoint leads to engaging teaching. What do you think?