SchoolArts Room
Honoring Pride Month
June is Pride Month. In light of the worldwide protests initiated on May 26th by the murder of George Floyd, this seems a fitting time to honor the challenges faced by LGBTQ+ People of Color. After all, it was artists and activists - Marsha P. Johnson, who was a self-identified Black Drag Queen; Sylvia Rivera, who was a self-identified Latina Drag Queen; and Stormé DeLarverie, who was a self-identified Lesbian Black Drag King - who lead the charge at the Stonewall Uprisings, one of the first massive events that lead to more and more Queer liberation.
---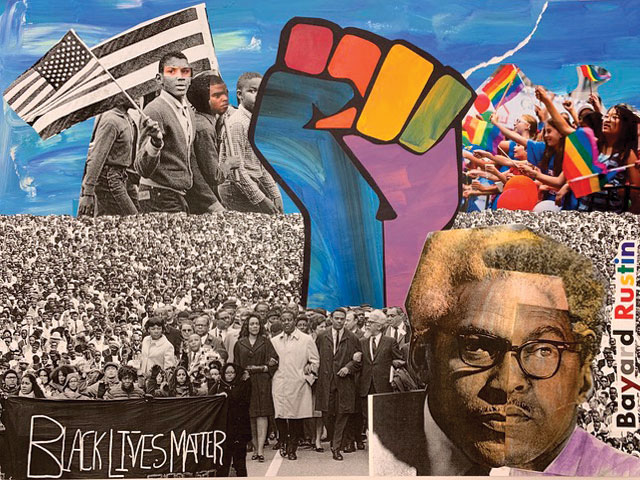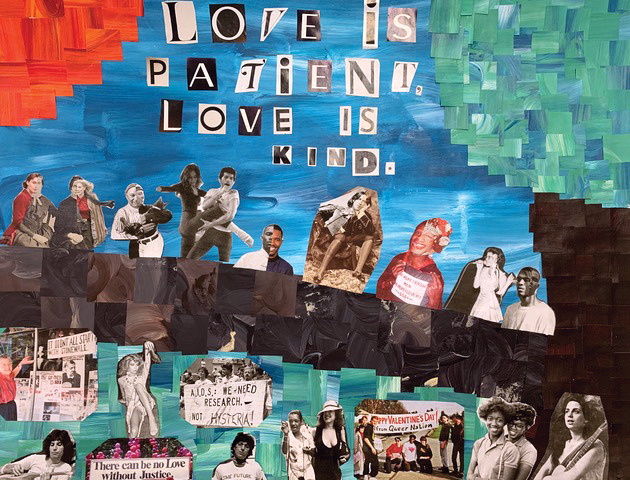 Artwork from students of Eric Gibbons.
Today, Gay Pride or LGBTQ+ Pride, is the promotion of self-affirmation, dignity, equality, and increased visibility of Lesbian, Gay, Bisexual, Transgender, and Queer people. As art teachers, we are in a fortuitous position to explore and discuss these topics, and look at the intersections of Identity and Race through works of art.
A Brief History of Pride Month
How did Pride Month come about? The following explanation of Pride Month can be found on the website of the Library of Congress:
Lesbian, Gay, Bisexual, Transgender, and Queer (LGBTQ) Pride Month is currently celebrated each year in the month of June to honor the 1969 Stonewall Uprising in Manhattan. The Stonewall Uprising was a tipping point for the Gay Liberation Movement in the United States. In the United States the last Sunday in June was initially celebrated as "Gay Pride Day," but the actual day was flexible. In major cities across the nation the "day" soon grew to encompass a month-long series of events. Today, celebrations include pride parades, picnics, parties, workshops, symposia and concerts, and LGBTQ Pride Month events attract millions of participants around the world. Memorials are held during this month for those members of the community who have been lost to hate crimes or HIV/AIDS. The purpose of the commemorative month is to recognize the impact that lesbian, gay, bisexual and transgender individuals have had on history locally, nationally, and internationally.
In 1994, a coalition of education-based organizations in the United States designated October as LGBTQ History Month. In 1995, a resolution passed by the General Assembly of the National Education Association included LGBTQ History Month within a list of commemorative months. National Coming Out Day (October 11), as well as the first "March on Washington" in 1979, are commemorated in the LGBTQ community during LGBTQ History Month. June 2020 marks the 50th anniversary of annual LGBTQ+ Pride traditions. The first Pride march in New York City was held on June 28, 1970 on the one-year anniversary of the Stonewall Uprising. Primary sources available at the Library of Congress provide detailed information about how this first Pride march was planned, and the reasons why activists felt so strongly that it should exist.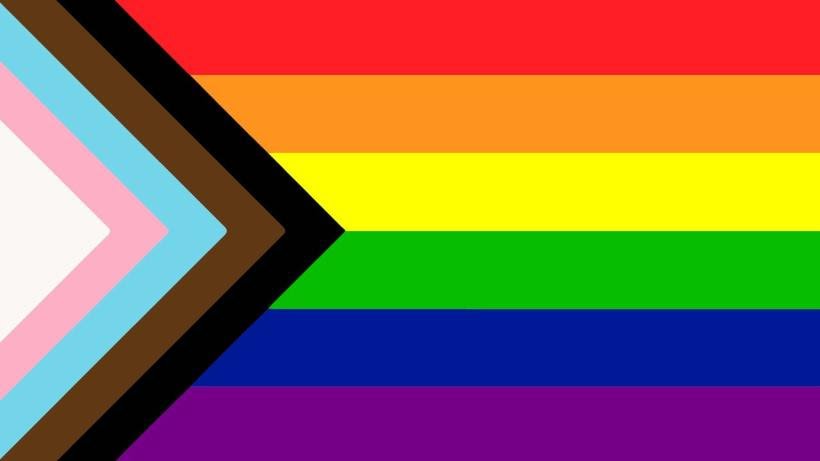 "Progress" Pride Flag, 2018 by, designer Daniel Quasar (xe/xem)
Helpful Resources
Teaching about Pride requires great sensitivity from the teacher. Fortunately, there are many helpful resources available online. One is Teaching Tolerance's LGBTQ Best Practices Guide. Another is Talking with Kids About LGBTQ Issues from the Human Rights Campaign. One addressed at the elementary level is Lesson Plans To Support LGBTQ Inclusive Elementary Schools. Magination Press' Rainbow Connections has a recommended list of books for young readers. 5 Things You Can Do to Support Your LGBTQ Students is a good example of practical advice:
Post Safe Space Signs
Start an LGBTQ Organization at Your School
Stand Up Against Homophobia
Integrate LGBTQ Topics into the Curriculum
Pursue Professional Development.
If you teach in California, Colorado, Illinois, or New Jersey, these states have requirements to teach about LGBTQ+ history, so you may want to look into what teachers' resources have been available to you.
I invite you to explore these resources, expand your curriculum to be more inclusive, have discussions with your students, and continue to make your art room a safe space.