SchoolArts Room
Getting STEAMY with SchoolArts magazine
This past summer, I came across Ophelia, the fanciful octopus depicted here, at the Alaska SeaLife Center in Seward, Alaska. The Alaska SeaLife Center is dedicated to marine research, education, and marine mammal rescue and rehabilitation.
---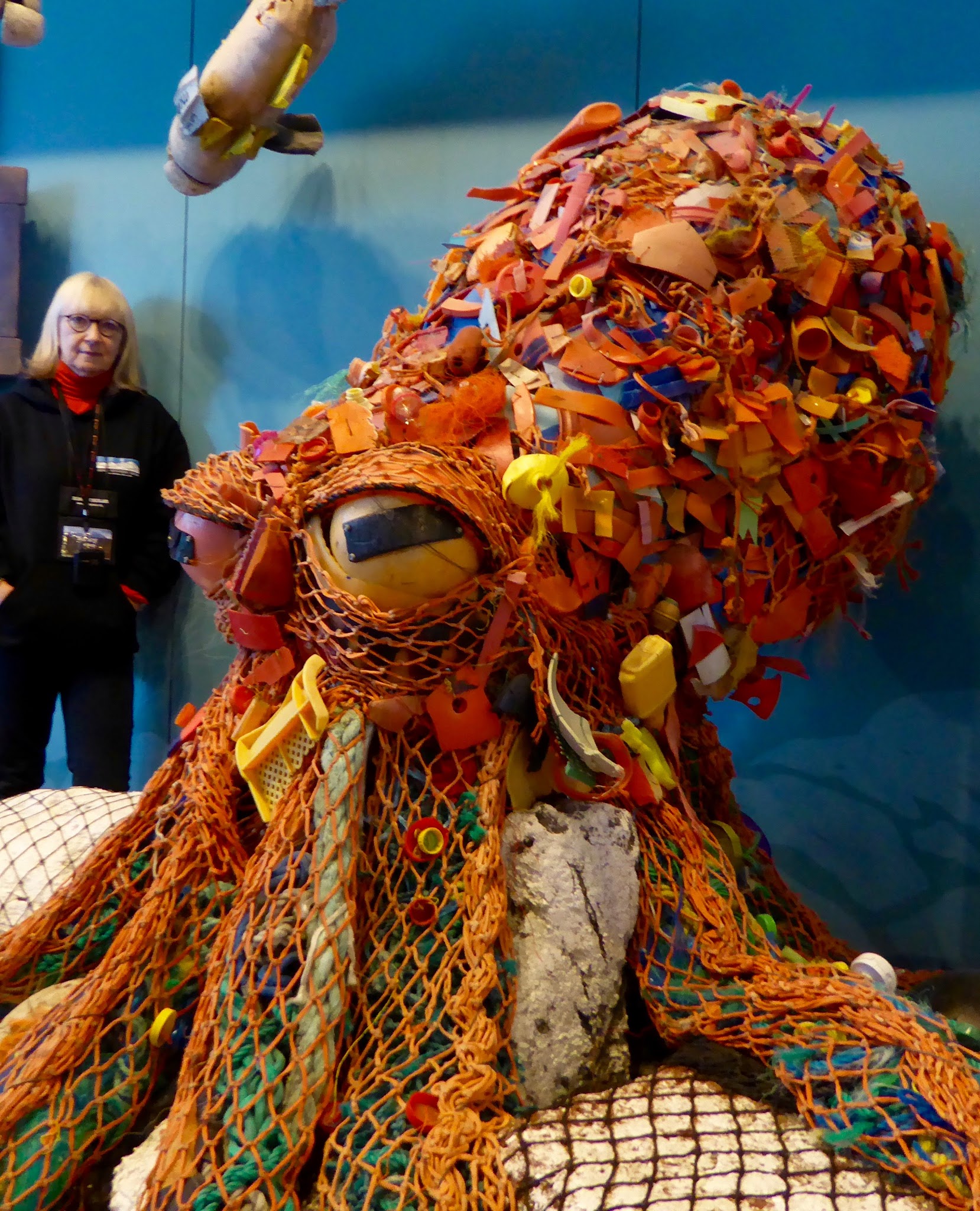 Ophelia was created from ocean trash by students from Kodiak High School using debris from a local coastal cleanup. Viewing it, you admire the whimsical and creative use of materials while also being reminded of the extent of plastic trash in the waters of the world. Could there be a better example of a STEAM-based project?
STEAM education stands for the integration of science, technology, engineering, art, and mathematics. Though you wouldn't necessarily have all of these strands in one lesson, their logical use here could include investigation into the scale of plastic pollution in the waters of the world; collecting materials while removing plastic from the immediate environment; figuring out ways to engineer a structure that could support the weight of the materials, taking into account measurement and scale; and considering which ocean creature to depict in an engaging fashion so as to draw the viewer's attention.
I find that many art teachers are already working from a STEAM perspective, but may not realize it. To give just a few examples, if you are teaching about the natural world, the built environment, geometric concepts, types of symmetry, color theory, or using technology to create or share art, you may have a STEAM project.
If STEAM is new to you, get started by looking to artists for inspiration who are or were fascinated by mathematical or scientific concepts, such as M.C. Escher, Victor Vasarely, Inigo Manglano-Ovalle, and Agnes Denes. Look for architects, sculptors, and structural concepts. Look for artists who use technology to make or share art.
Whether you are a STEAM veteran or newbie, it will be to your benefit as an art teacher if you share what you are doing with STEAM. This could take the form of actual or online art exhibitions, blog posts, articles, or newsletters to educate your administrators, other teachers, parents, and your community.
The articles offered this month in SchoolArts magazine were all developed by art educators just like you. In each one, the addition of the arts to STEM is made more powerful because of the interdisciplinary and engaging nature of the arts. (You can read the digital edition online at no cost.) Art teachers may be the best teachers of STEAM.