SchoolArts Room
Folk Art Traditions and Beyond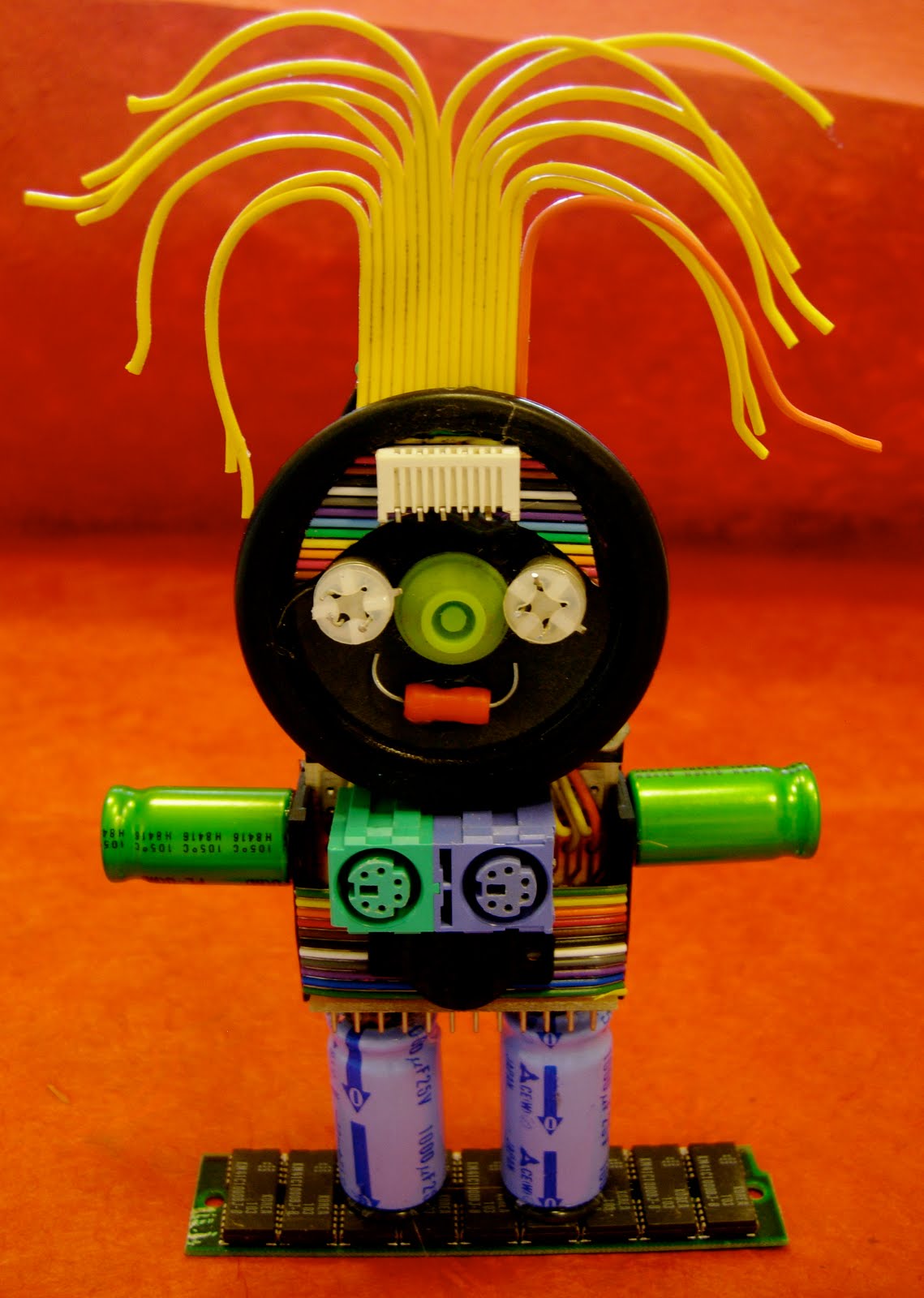 We're getting ready (and excited) preparing for SchoolArts' two seminars in Santa Fe, New Mexico
, Folk Art Traditions
and
Beyond
and
Pueblo Art and Culture.
Packing art supplies, I came across this little guy I made last summer in Techno Art, a session taught by artist Marion Martinez (sometimes I even have time to make something!). She's returning again this year for
Folk Art Traditions and Beyond
, bringing bits and pieces of computers to combine to make something new.
During this first seminar, we will also work with micaceous clay and make personal shrines and milagros. We're visiting the Museum of International Folk Art (just about my favorite museum in the world) and Georgia O'Keeffe's house in Abiquiu. The week culminates with the International Folk Art Market, where we will meet artists and craftspeople from around the world.
SchoolArts offers these seminars every summer in July, so please keep us in mind for the future.