SchoolArts Room
Finding Your Place
Is there a particular place that calls to you? A place that feels like home? Or a place where you always want to return? Places matter. Thinking about why they matter can help bring new understandings and appreciations, both for you and your students. No matter where you are, you can help your students learn about and appreciate the places you share.
---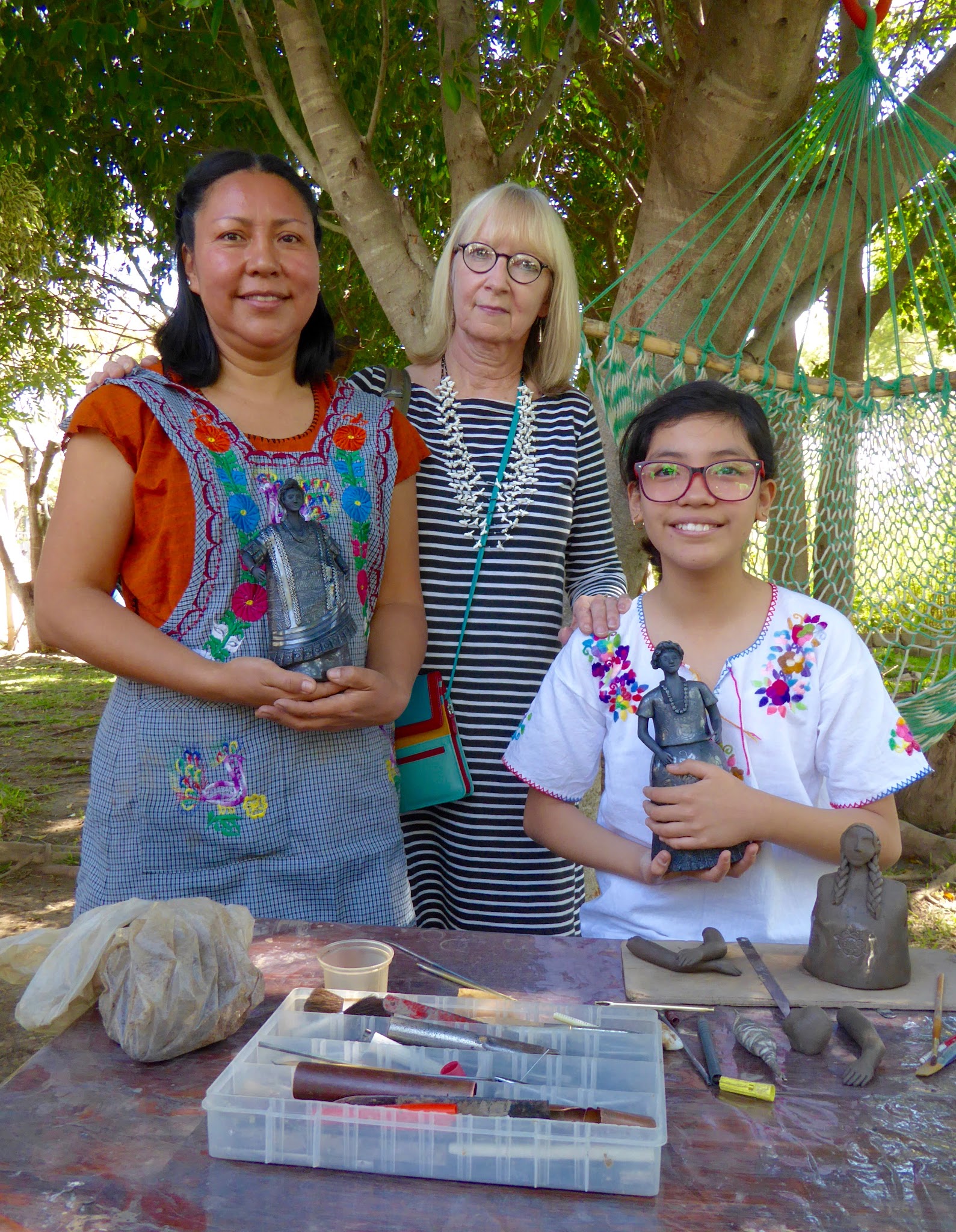 Nancy with Magdalena and her daughter Naomi
Personally, I find myself drawn to similar places in climate and topography, such as New Mexico and Oaxaca, Mexico, in part because of the vibrant art communities in both places, but also because of the land and sky. To me nothing beats the humidity-free deep blue skies and the high desert that brings cool temperatures every night.
In Oaxaca, Mexico last November, I was able to revisit an artist who honors the places around her by depicting the traditional costumes of women from the seven regions of the state of Oaxaca. Magdalena Pedro Martinez comes from an acclaimed family of ceramic artists and lives in San Bartolo Coyotepec, a region famous for its black pottery.
She is preserving these traditions of dress for posterity in minutely-detailed, black-pottery figurative female sculptures and takes pride in recreating costumes that are no longer known.
Magdalena and her husband are both medical doctors but she is now devoting more time to ceramics. She doesn't produce a huge number of figures each year, but the ones she does are exquisite and highly in demand. Her figures are richly detailed and have contrasting shiny and matte black surfaces. She works at a table outdoors and fires her pieces in a handmade kiln in a shed behind the house. For a number of years, Magdalena has been juried into the Santa Fe International Folk Art Market in July, so we also see her there. Magdalena's daughter is now learning alongside her mother, and shared with us her first piece, seen in the photo here.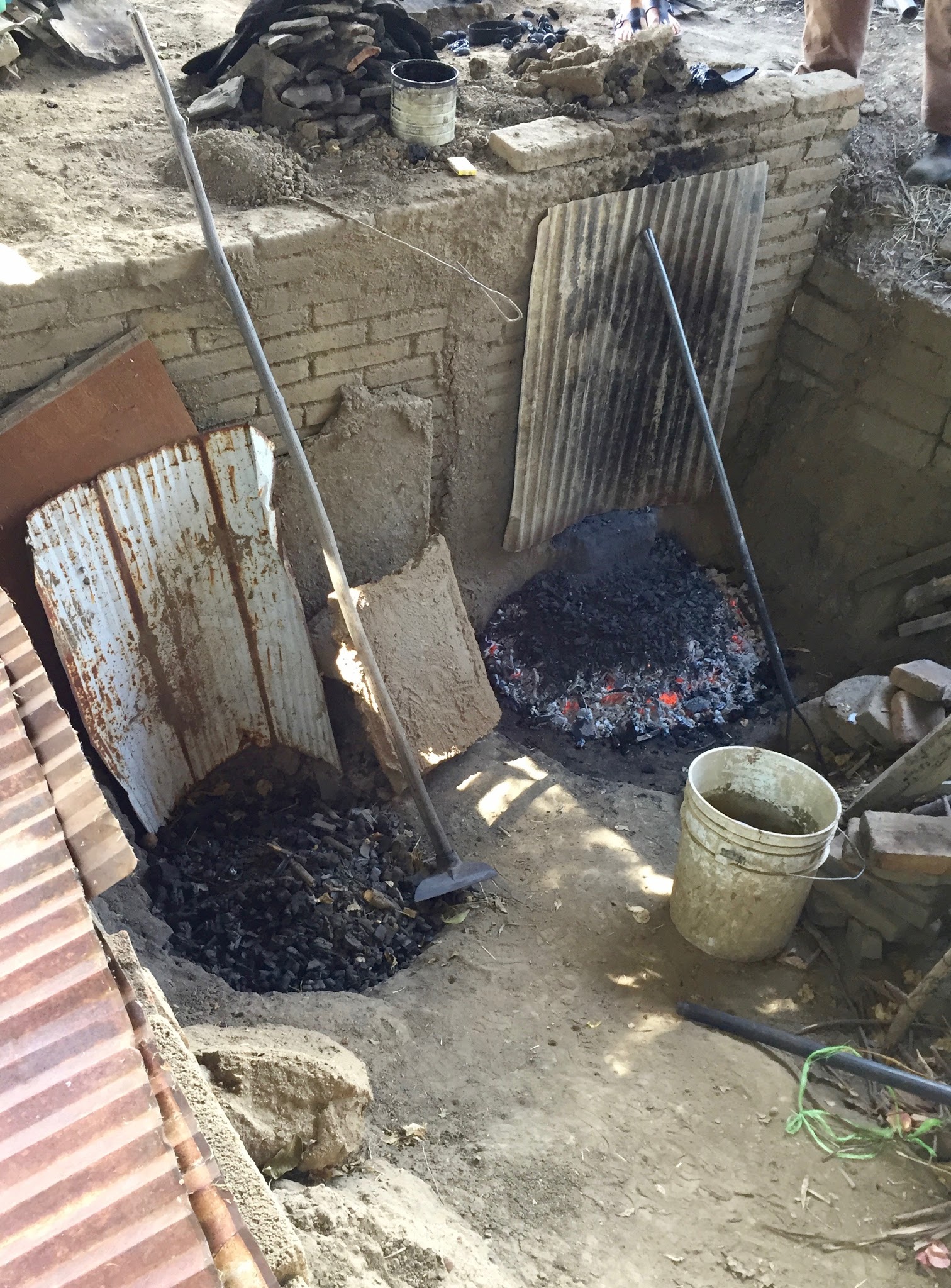 How do you bring your students' attention to their place in the world? Every place has a beauty, uniqueness, and traditions of its own that can be expressed in art. Through art, you can help your students find their place.