SchoolArts Room
Artisan Cooperatives That Transform Communities
We spent the afternoon at the Museum of International Folk Art in Santa Fe for the opening of the museum's "Gallery of Conscience," a new space dedicated to exploring contemporary issues dealing with folk art production and consumption in the 21st century.
---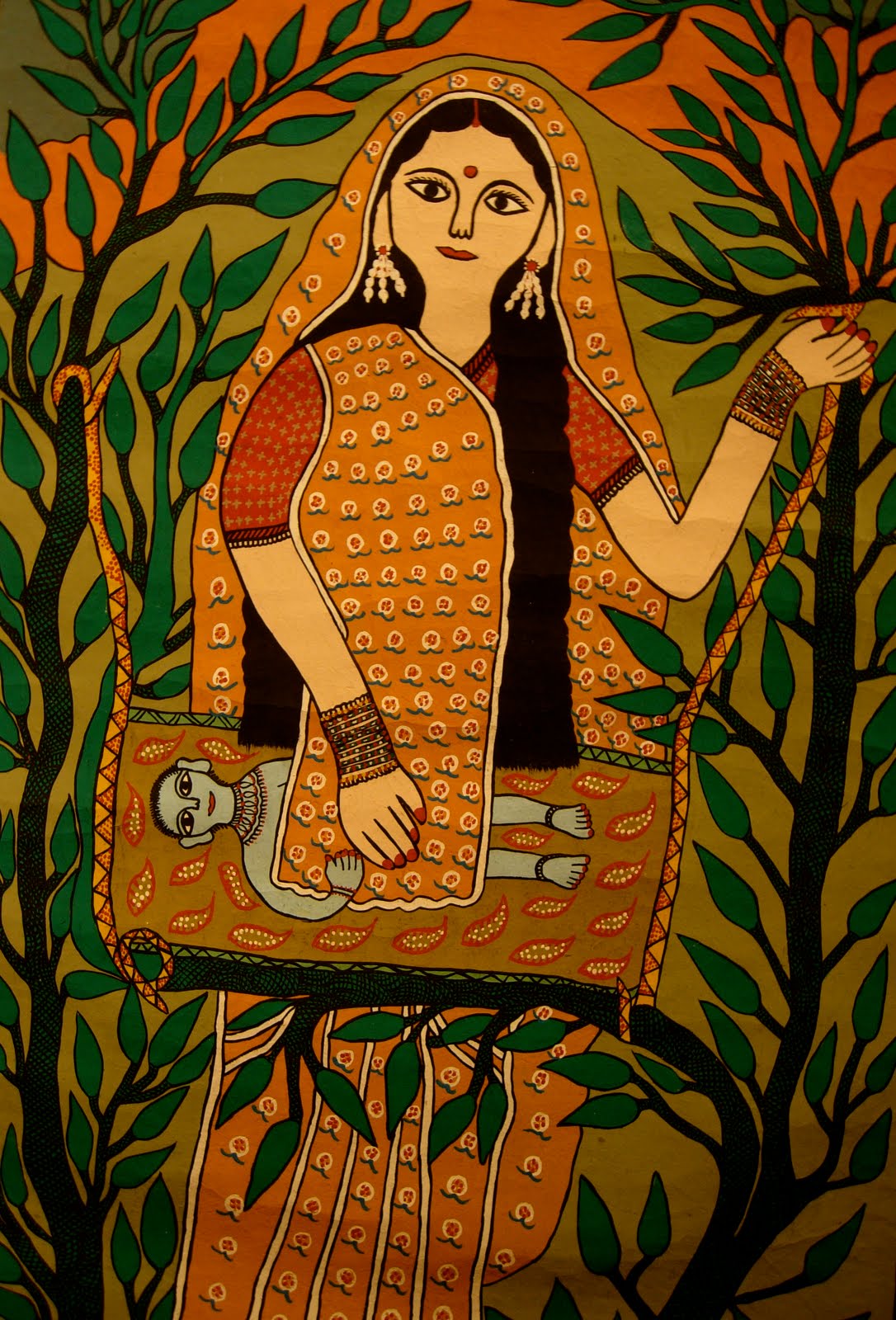 The exhibit, Empowering Women, featured ten women's cooperatives that have been chosen to sell their work at the Santa Fe International Folk Art Market for 2010. Through these cooperatives and through the Folk Art Market, female artisans have been able to find a market, raise living standards, and transform the lives of their children, families, and communities.
Most of the cooperatives featured in the exhibit had one or more representative women present and they all spoke in turn on a panel in the atrium of the museum. Each told stories of how the Market has changed their lives. For many it was their first visit to the United States and perhaps their first trip outside their villages.
One of the stories was about women in Nepal who traditionally paint designs on the walls of their houses for special occasions. Claire Burkert, a woman from New England, saw these paintings and suggested that the women paint their designs on sheets of handmade paper, rather than on walls, so the work could be sold. Today more than 40 women of all ages and castes travel daily to a center where they work and eat together. Their paintings on paper are sold around the world and they have been given commissions to paint murals on public buildings and businesses.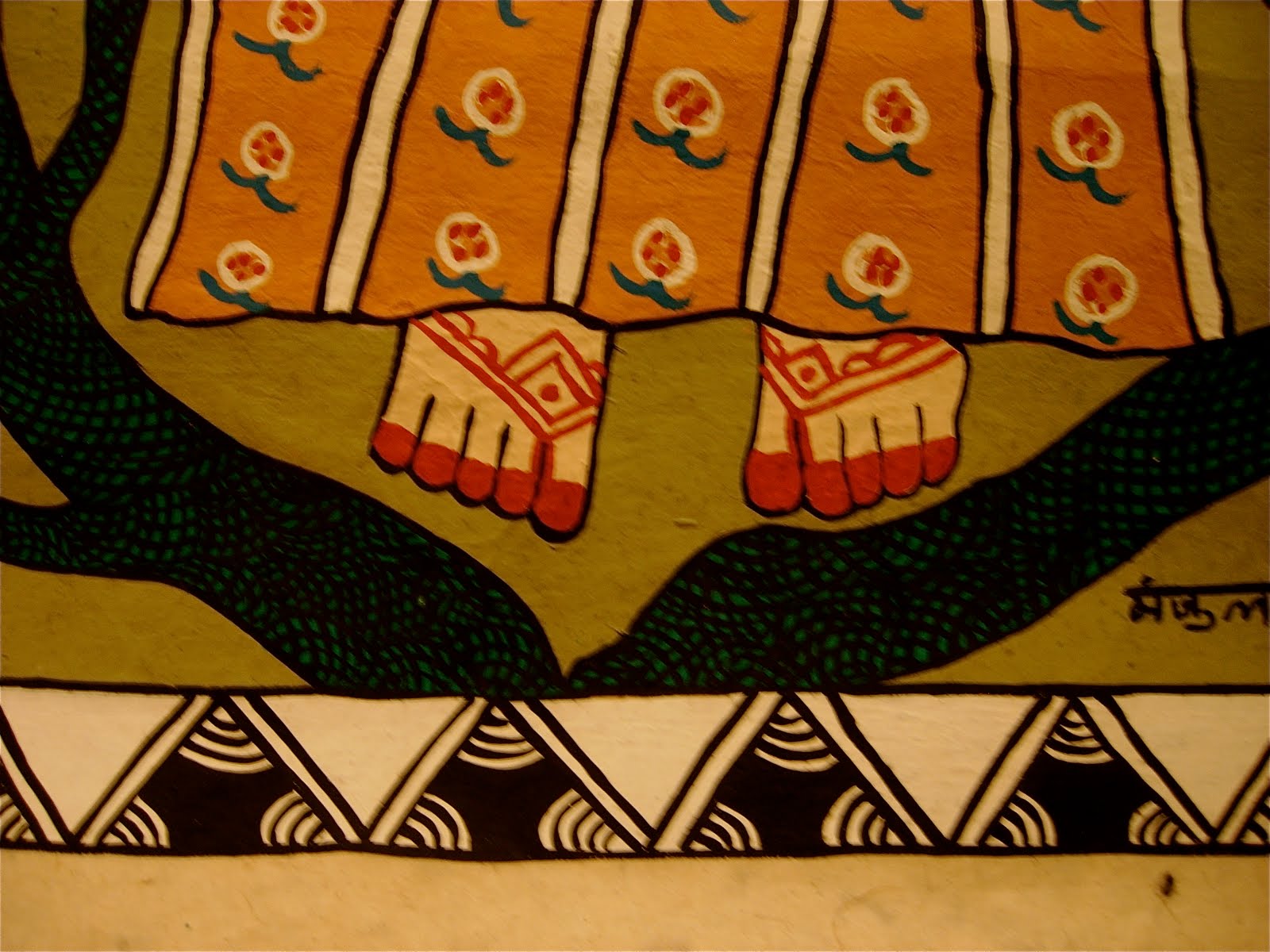 The images shown here are from one of artworks from Nepal that is in the exhibit. All will be on view during the Folk Art Market this coming weekend. It is a great opportunity to meet all these artists and see amazing folk art from around the world. More than 120 artists from over 45 countries will be there. I can't wait!