SchoolArts Room
A New Year's Day in Taos
Looking for some snow, we headed for Taos this morning to attend the Turtle Dance at Taos Pueblo. On the way we stopped at the San Francisco de Assisi Mission Church, built between 1772 and 1816.
---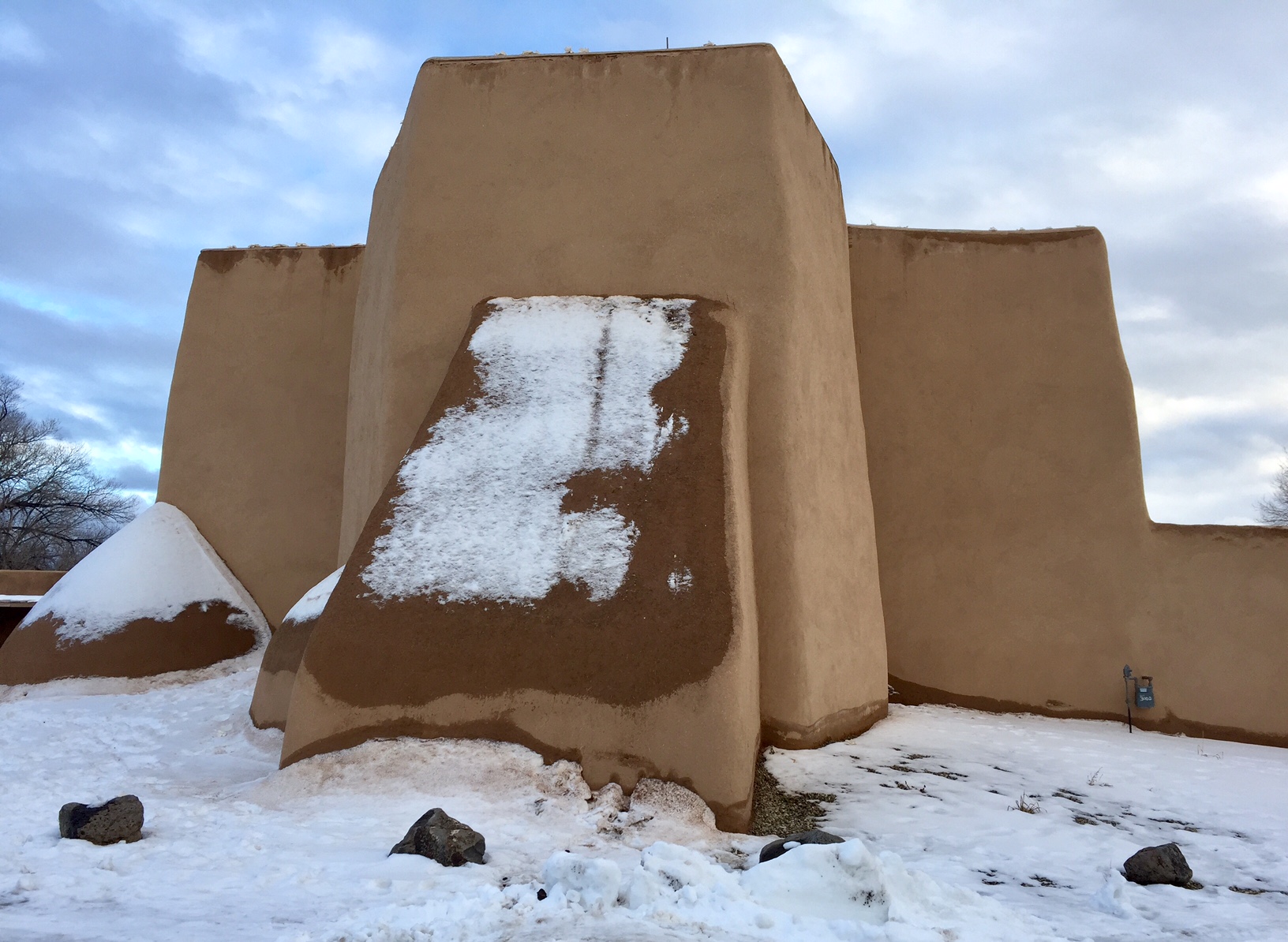 It is located in

Ranchos

de

Taos, just south of Taos

and

made famous by Georgia O'Keeffe, Ansel Adams, and others. This view shows the back of the church, the view you see from the highway.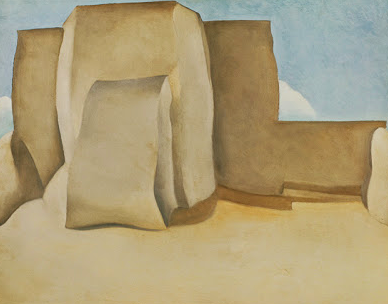 One of O'Keeffe's paintings of the back of the church.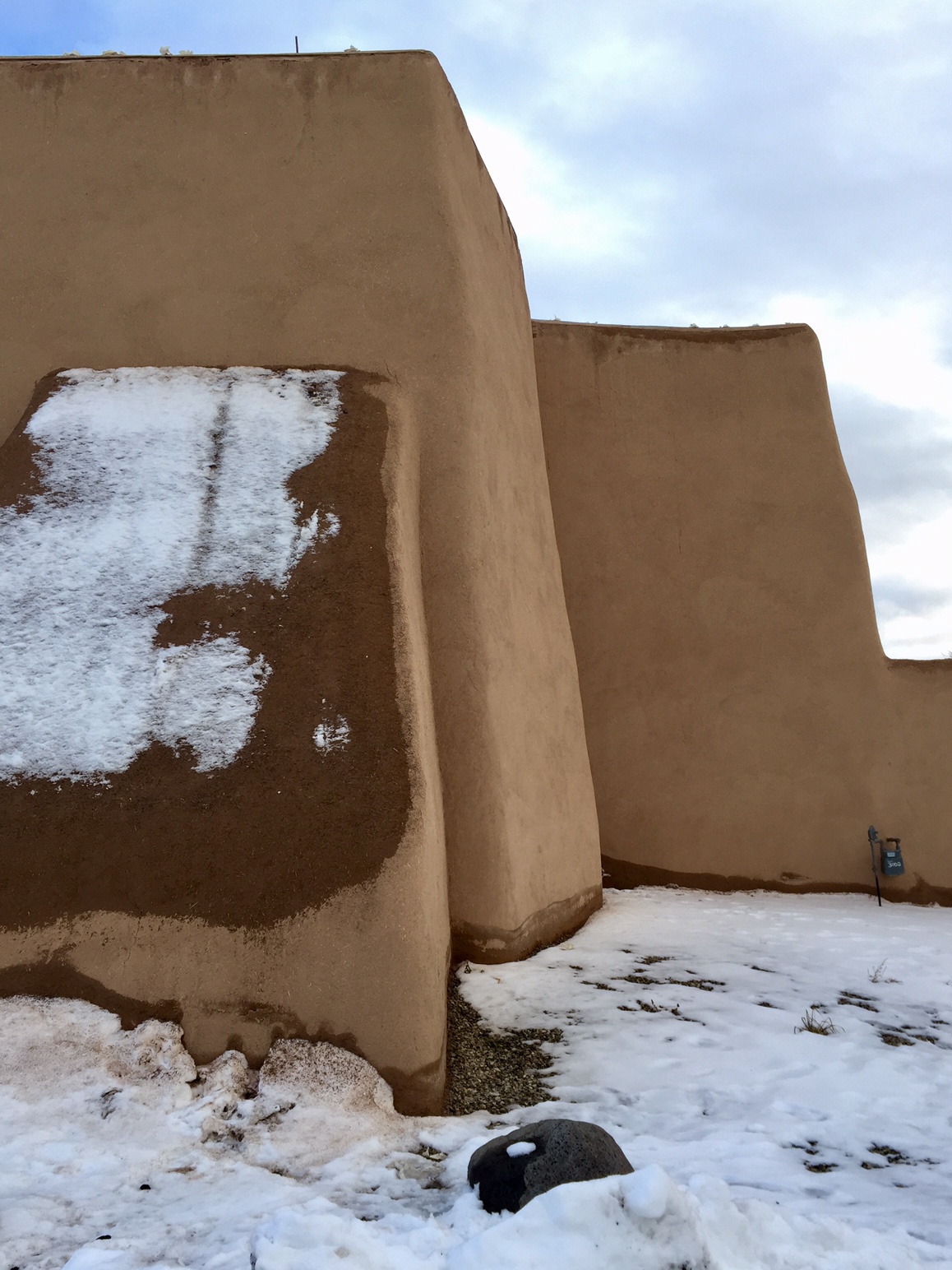 There weren't any cars parked in the way, so I took a few photos. We don't often get to see it in the snow.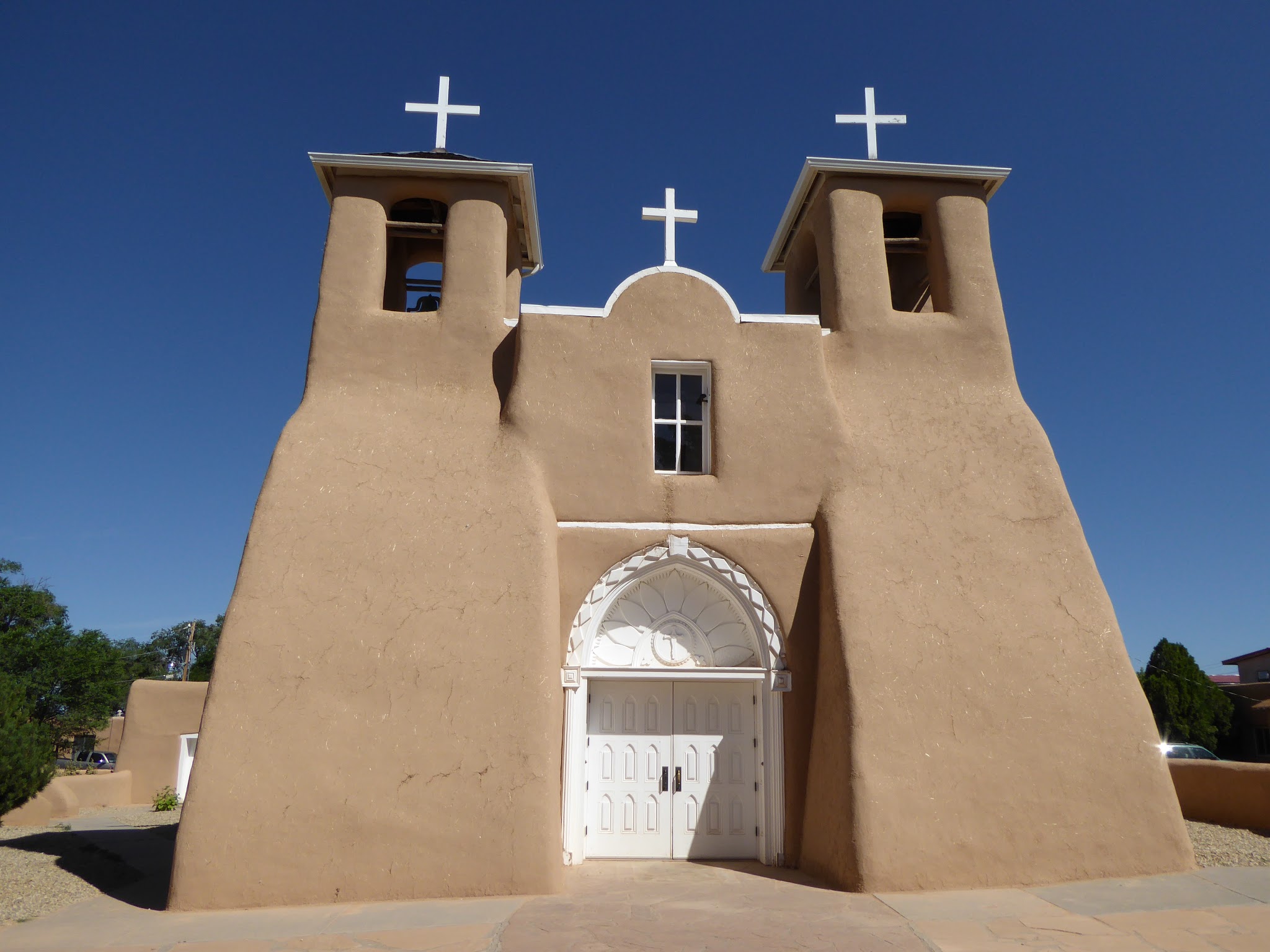 Here is the front of the church, taken earlier on a summer day.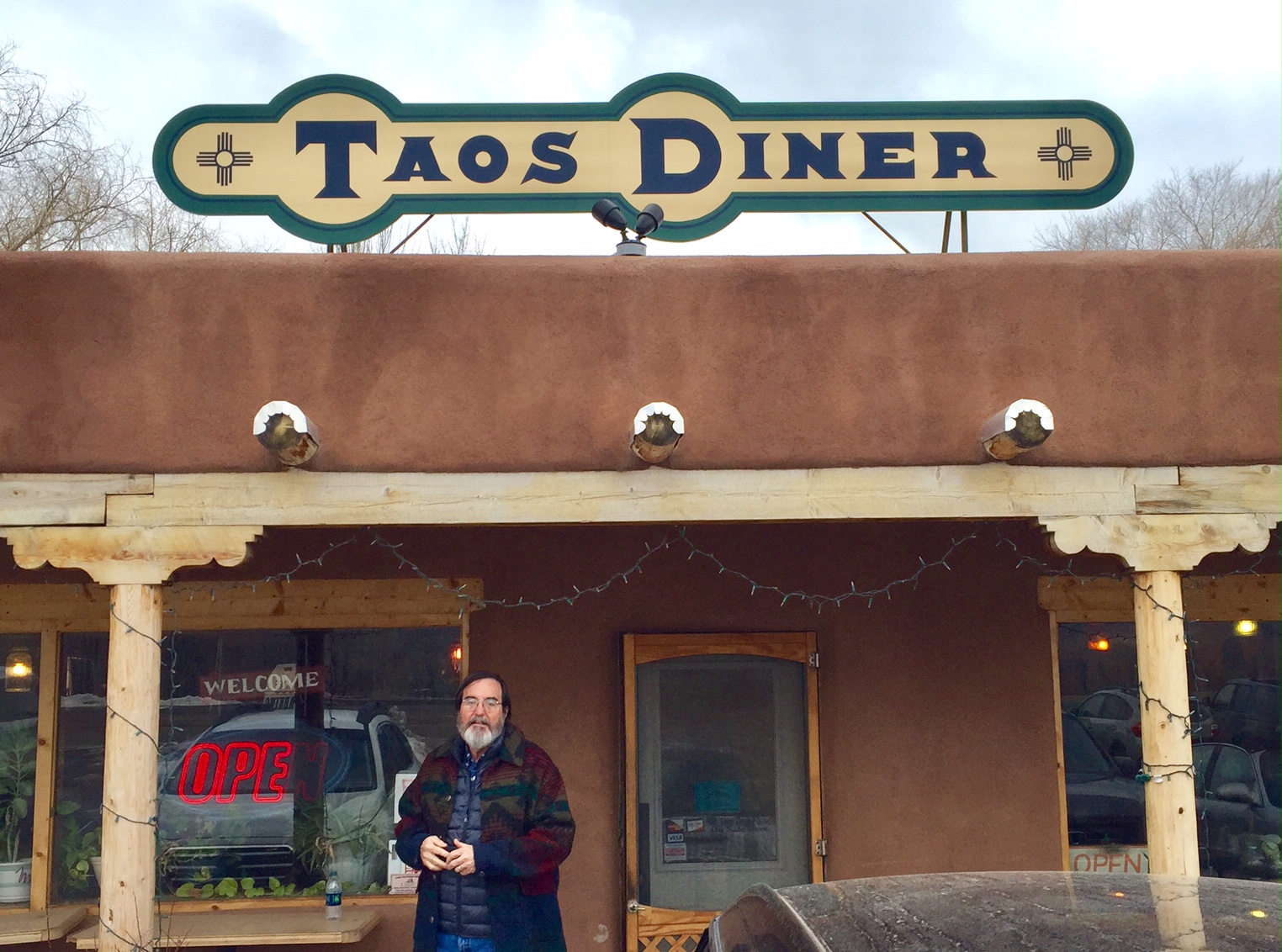 Our next stop was the Taos Diner, packed with locals enjoying lunch. I was so hungry, I forgot to take a photo of my plate!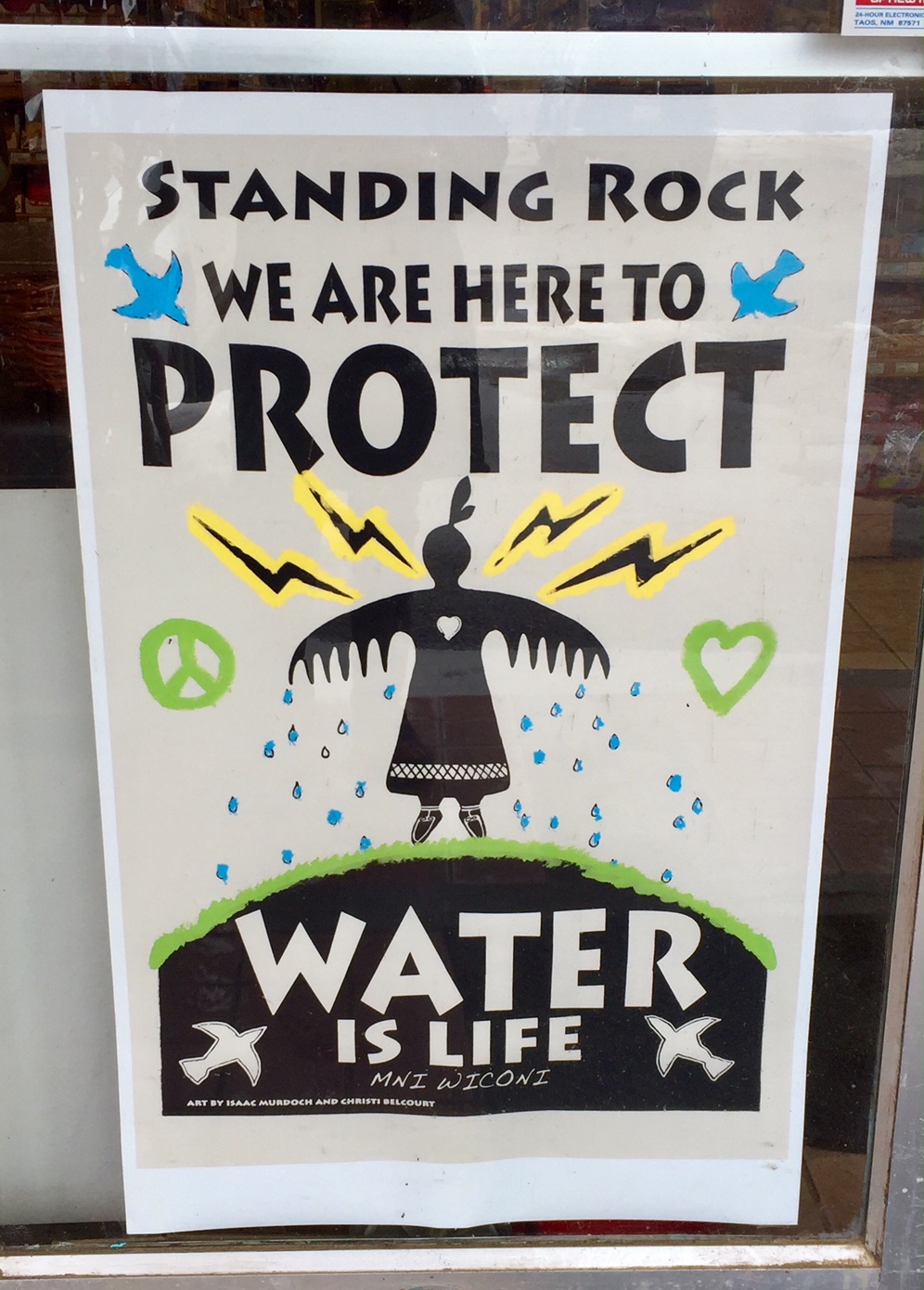 This poster was on the door of the Taos Market next door. Water is incredibly important here in the high desert.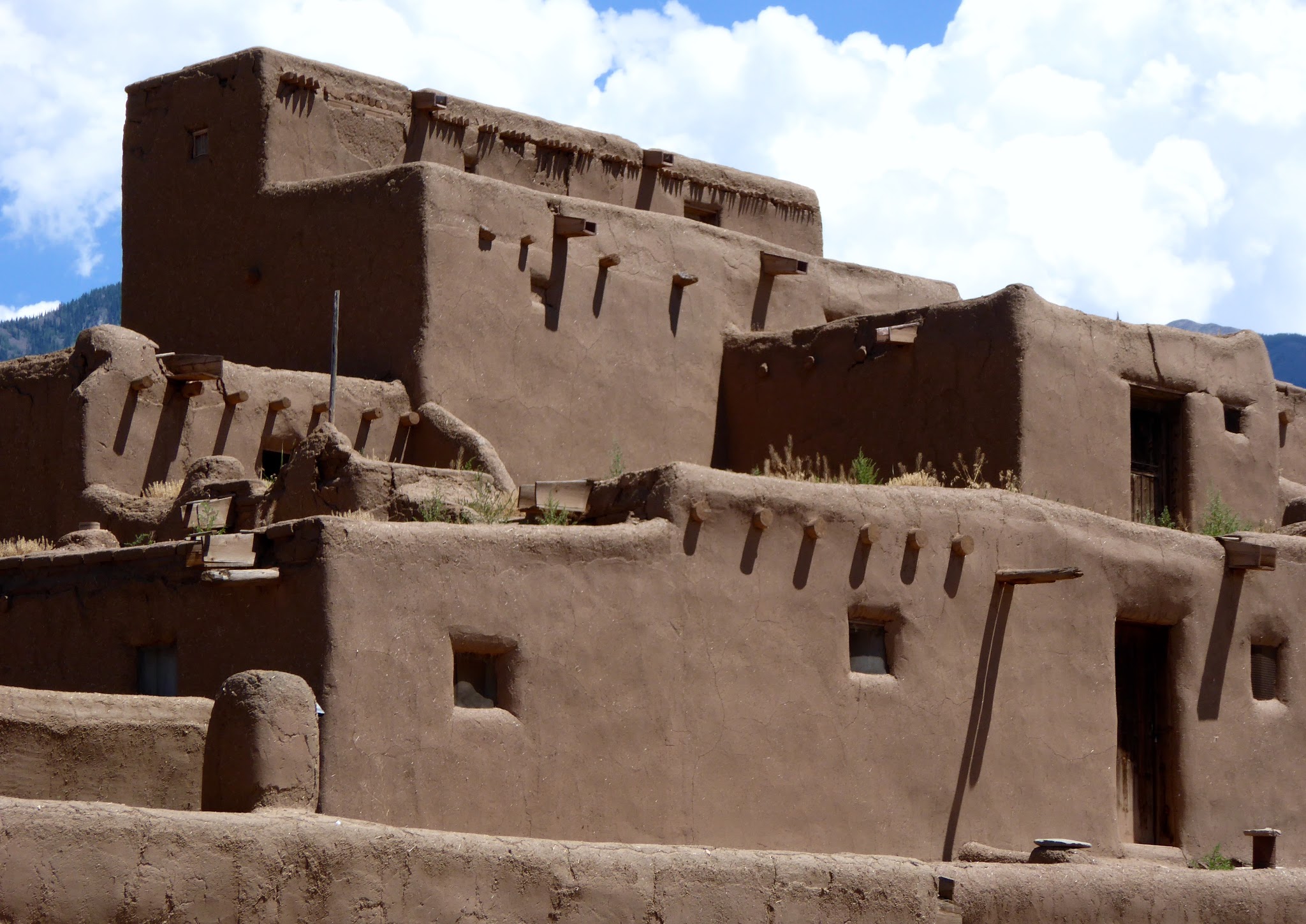 Finally, we arrived at Taos Pueblo, just in time to see a dance begin. (I took this picture on an earlier visit, when it was possible to take photos.)
In New Mexico's Pueblos, ceremonial dance is a form of prayer. Only tribal members who have earned the right to the knowledge know the full meaning of the dances. The Pueblos do allow non-tribal members to witness certain dances and today's was the
turtle dance to welcome the new year.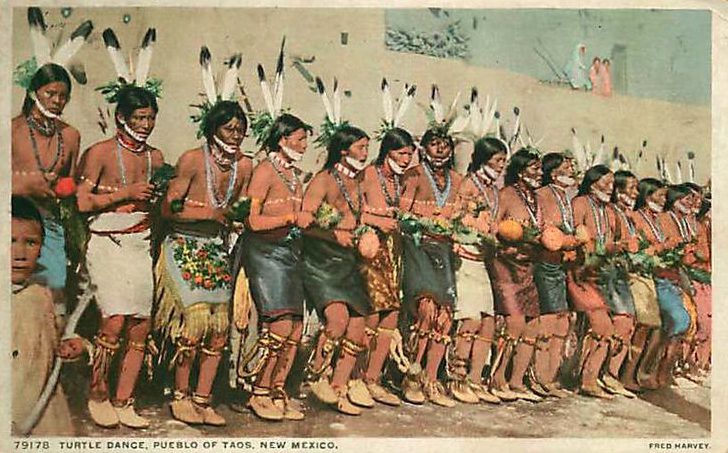 Fred Harvey postcard of a Taos Pueblo Turtle Dance
No photos were allowed
. The dancers, all male, accompanied by a single drum, emerged from a kiva, wearing the regalia particular to this dance. Though
called dances, the rituals are actually solemn ceremonies. It was an honor to be able to witness the dances, standing in the cool, clean air of the Pueblo in lightly falling snow, surrounded by Taos Pueblo's sacred mountains.

Despite the fact that it was New Year's Day, many businesses and restaurants were open, for the ski tourists, I imagine. We stopped in my favorite shop in Taos, Moxie, which sells handmade items of fair trade.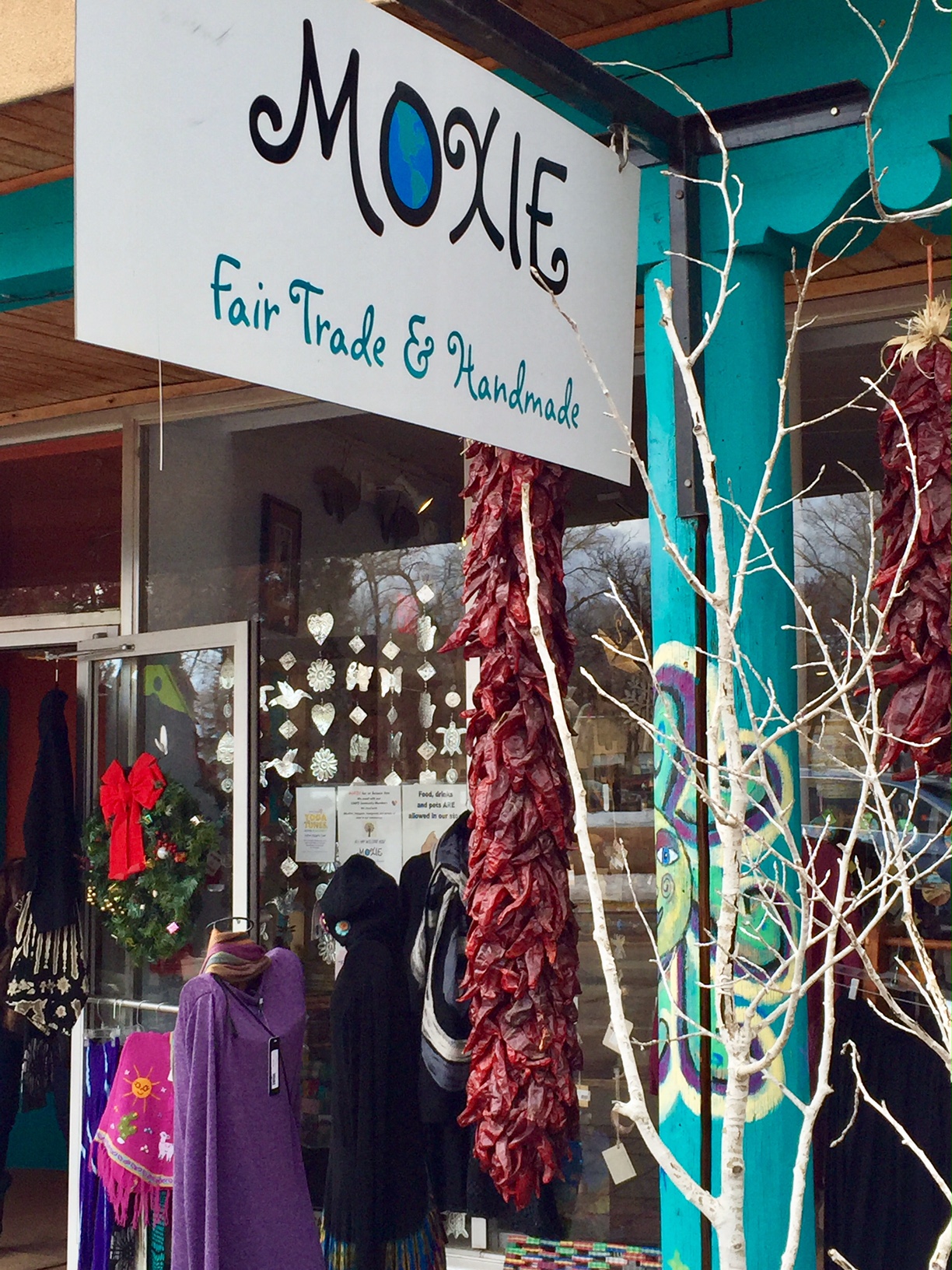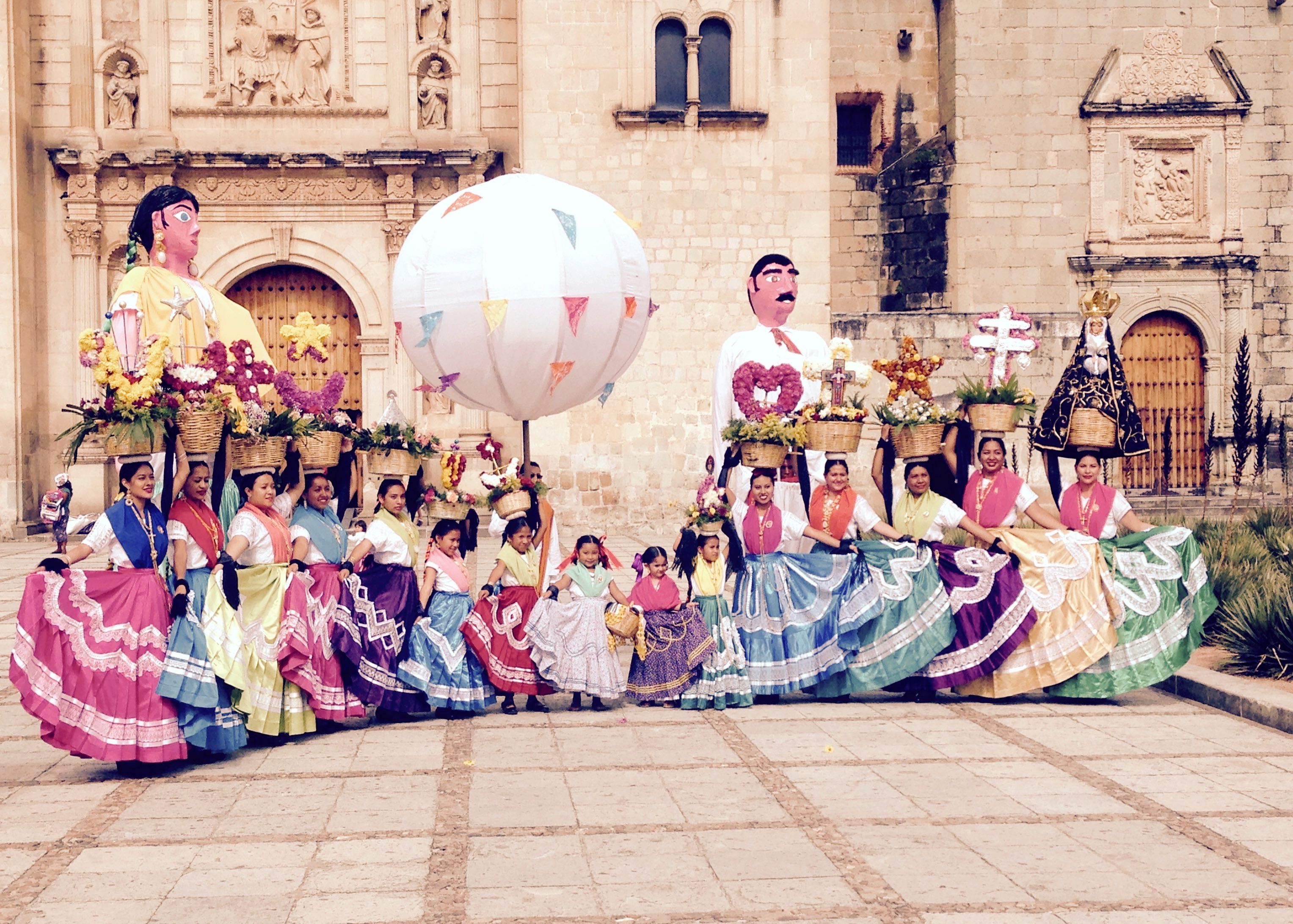 In the window was this sign, all sentiments with which I agree:
HATE has no business here
We stand with our
LGBTQ Community Members
We stand with
Muslims, Refugees, Immigrants and people of
color in our community.
ALL ARE WELCOME HERE
MOXIE
All in all, today was a great start to the new year.