Davis Blog
Promote yourself, your program, and your students!
We are dedicated to promoting the work you do! Whether it's through SchoolArts magazine or our curriculum and resource books, we strive to keep you at the center of all we do!
---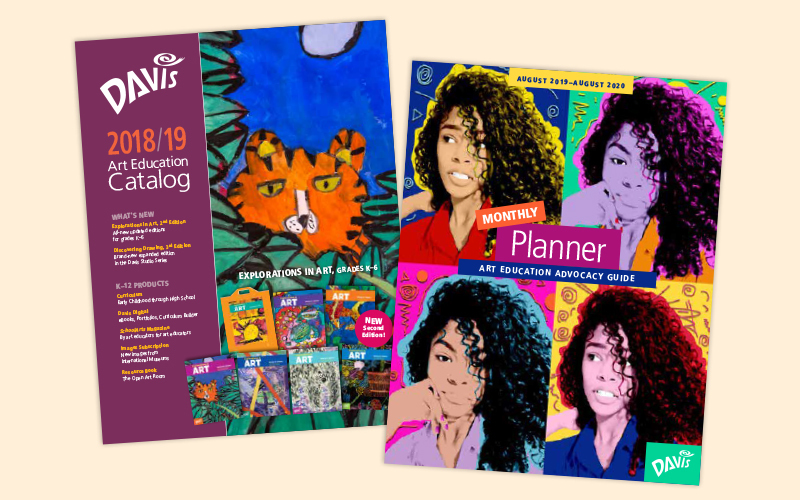 Did you know that we feature art from teachers and students on our yearly catalog, Advocacy Planner, national advertising, and throughout SchoolArts magazine? Wouldn't you like to see your or your student's work featured? Consider sharing your work with us in one of the following ways:
Participate in ARTACTS, our monthly art prompts to inspire creativity. Simply choose the media you'd like to use and create something tied to the monthly theme. Submit your artwork at DavisArt.com/ArtActs.
Submit art for our yearly Art Advocacy Planner at DavisArt.com/PlannerArt.
Write for SchoolArts. Your images will appear with the article in the magazine. Submit articles at SchoolArts.com/Submission. 4. Share what your class is working on with us on Facebook, Twitter, and Instagram.